Posted September 25, 2015
Lackmond names Bob Mertz RSM
Mertz will manage sales in south east U.S. and parts of midwest.
---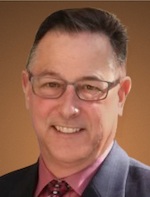 Lackmond Products, Inc., a leading supplier of diamond tools, carbide tools and equipment, has named Bob Mertz as Regional Sales Manager, overseeing the company's sales and business development in the Southeast and parts of the Midwest.

Cliff Sallis, President and Owner of Lackmond Products. Inc., commented, "We are excited to have Bob Mertz join the Lackmond Team. His extensive experience in sales and sales management will help us to increase our market share in our respective markets."

Bob comes to Lackmond with over 25 years in sales and sales management, working with customers and businesses to find solutions for growing their sales and profitability. In addition, he has managed budgets and understands the overall operations and inventory requirements at the distribution level.

Bob holds a Business/Communications Degree from Elizabethtown College. He and his wife Bernadette enjoy spending time with their two sons, and daughter. Bob also enjoys the outdoors, playing golf, gardening, bicycling and skydiving.
Lackmond Products Inc., based in Marietta, Ga., is a leading manufacturer and marketer of diamond tools, carbide tools and equipment, for the tile, stone and construction markets. The company has been serving professional construction and plant maintenance markets for over 20 years, with seven warehouses in the United States as well as international locations in Canada and Latin America. For more information, visit www.lackmond.com or call 1-800-850-2044.