Bosch appoints Babcock VP, Industrial Sales
Joshua Babcock joined Bosch in 2010 as director of marketing, measuring tools.
---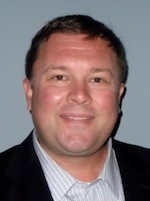 Bosch announces that Joshua Babcock has been named vice president of industrial sales for Robert Bosch Tool Corporation. Babcock joined Robert Bosch Tool Corporation in 2010 as the director of marketing for Bosch measuring tools.
Babcock will lead the Robert Bosch Tool Corporation sales teams, which serve the professional channels of distribution and the independent hardware and lumber channels of distribution for power tools and accessories in the U.S.
Additionally, Babcock will provide leadership to the market impact teams, which promote Bosch brands with professional users on job sites across the U.S.
For more information, visit www.boschtools.com