Posted December 8, 2015
Wildeck promotes Keith Pignolet to Chairman-of-the-Board
Names Greg Larson president.
---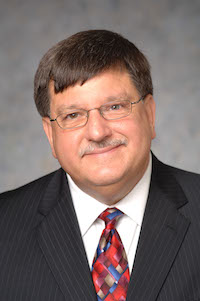 Keith G. Pignolet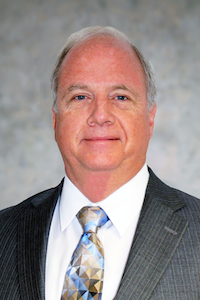 Greg Larson
Wildeck, Inc., the largest manufacturer of mezzanine platforms, vertical material lifts (VRCs), safety guarding products, and access equipment in North America, and parent company, Holden Industries in Deerfield, Ill., have announced the appointment of Keith G. Pignolet to the position of Chairman-of-the-Board, effective December 31, 2015.
Pignolet has held several leadership positions with the company during his 29-1/2 year tenure including Vice President of Sales and Marketing, Executive Vice President, and most recently, President. As President, Pignolet led the company to achieve record sales and growth approaching 300 percent. With his strong management and sales background, Pignolet established lasting business relationships and built a nationwide network of highly experienced material handling dealers.
In 2011, Pignolet orchestrated the successful acquisition of access equipment manufacturer, Ladder Industries, based in Goodyear, Ariz., which has continued to grow. In Pignolet's new position of Chairman-of-the-Board, he will serve in an advisory capacity to Wildeck management to guide the company forward.
Greg Larson, who recently led the Strategic Planning efforts for all Holden Industry companies, will assume the position of President.
Prior to Wildeck, Larson was with Timesavers, Inc. in Maple Grove, Minn., for 13 years, where he served as President and focused on new product development, improving customer satisfaction, employee engagement, and the development of a strong dealer network for industrial sanding and grinding machines. He also held leadership positions with machine tool spindle manufacturer, SETCO in Cincinnati, Ohio, and other manufacturing companies.
"The company has made tremendous strides under Keith's leadership," stated Larson, "serving customers in diverse industries and markets and developing a strong and effective network of dealers and systems integrators across the country.
"During Keith's tenure as President, Wildeck has risen to become a market leader and a preferred supplier of material handling and facility safety equipment. I am looking forward to working with Wildeck's excellent management team to continue this tradition."
Wildeck, Inc., based in Waukesha, WI, is the largest manufacturer of mezzanines platforms, vertical material lifts (VRCs), and safety guarding products in North America. Wildeck products are used in distribution centers, warehouses, manufacturing operations, back-room storage facilities, and many other industries for the safe and efficient handling, storage, movement, and access of materials. For nearly 40 years, the company has grown through a dedicated and experienced network of customer-service-oriented dealers and systems integrators, nationwide.
For more information on Wildeck or Ladder Industries' products and services visit www.wildeck.com or www.ladderindustries.com; or contact Hue Schlegel, Director of Marketing, at 262-549-4700, ext. 2049, or via e-mail at hschlegel@wildeck.com.