Posted April 18, 2017
Kiewit wins Oroville Dam repair contract
$275 million bid was lowest for job but still exceeded original state estimate.
---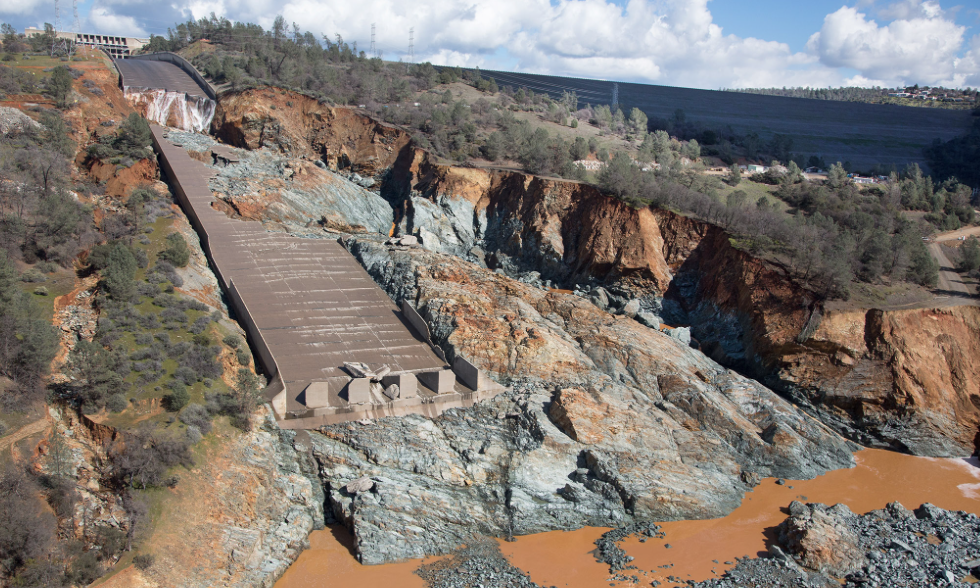 Kiewit Corp., has been awarded the massive repair job at the troubled Oroville Dam.
The California Department of Water Resources announced that Kiewit, based in Omaha, Neb., beat two competitors for the job with a $275.4 million bid.
Kiewit had the low bid, although its offer was still higher than DWR's internal estimate that the project would cost $231 million. (DWR said on Saturday that it estimated the project would cost $220 million, but released a corrected estimate Monday.)
Repairs are expected to began in late May or early June. Fixing Oroville Dam's two spillways will be a daunting project, so complicated that it won't be completely finished until sometime in 2018. DWR officials have said, however, that they expect the first year's worth of repairs will leave the structures serviceable for the upcoming rainy season.
Oroville's main spillway cracked in two Feb. 7 during a heavy rainstorm, prompting dam operators to reduce outflows as they contemplated repairs. Five days later, as the lake filled up and water flowed over the nearby emergency spillway for the first time ever, officials ordered a mass evacuation when they feared the emergency structure would fail because of erosion on the hillside just below the concrete lip. The evacuation was rescinded two days later.
Click here to read the entire story.
Source: Sacramento Bee