Posted April 19, 2017
Cool Stories: Feeling Fit? Try Hudson Yard's coming 150-foot staircase
The biggest real estate development in American history will have a 15-story maze of stairwells.
---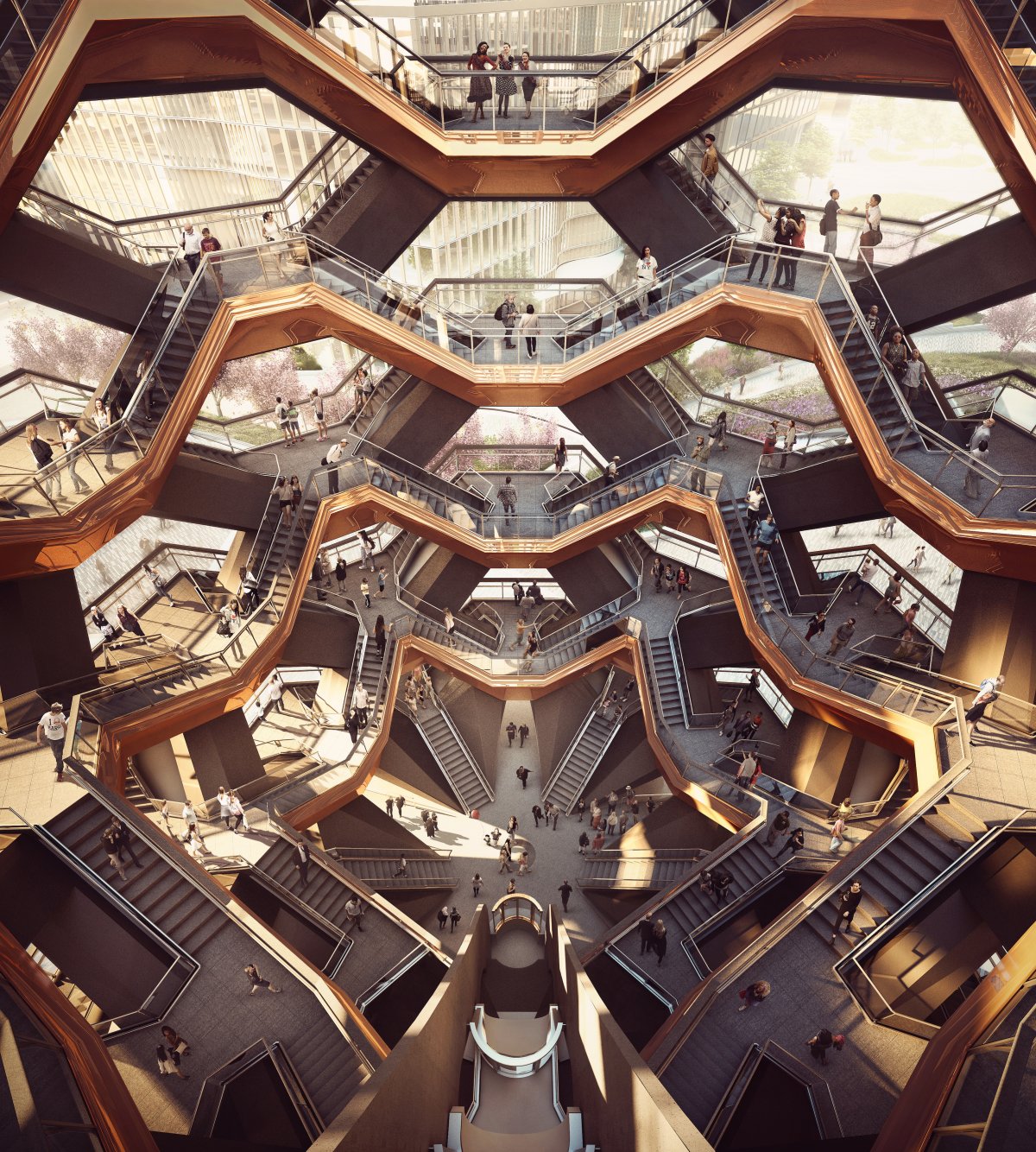 New York City's Hudson Yards — the biggest private real estate project in American history— is getting a massive public centerpiece that looks like it was inspired by M.C. Escher.
The structure — part interconnected stairway, part tower, part art piece — will stand in the heart of the development's outdoor public space. Called Vessel, it is currently being referred to as a "public landmark" by Hudson Yards developer Related Companies.
Hudson Yards is under construction on the far west side of midtown Manhattan. The $25 billion neighborhood will include residential, retail and office space and span a whopping 28 acres.
The project is New York's largest since Rockefeller Center's construction in 1936. And, like Rockefeller Center, which features a public plaza, fountain, and iconic sculpture (not to mention the world-famous ice rink that takes over in the winter), the developers of Hudson Yards are making public space a priority.
Plans for the project's outdoor area include more than five acres of plazas and gardens designed by landscape architect Thomas Woltz. The space will connect to the top end of the High Line, the popular elevated park on New York's formerly abandoned train tracks.
But perhaps the most striking part of the plan is the design for Vessel, which will allow visitors to climb nearly 150 feet into the air. It broke ground on April 18, and is expected to open in fall 2018.
Click here to see more photos.
Source: Business Insider