Posted May 24, 2017
Hitachi wins Sphere 1 award for Highest Sales by Brand
Wins cooperative's sales award for fifth consecutive year.
---
Hitachi Power Tools (Hitachi Koki USA, Ltd.) has been recognized for the fifth year in a row for highest sales achievement by brand with Sphere 1 members, a cooperative of independent tool, fastener, and concrete accessory distributors. Hitachi received this top award over 104 other Sphere 1 preferred suppliers.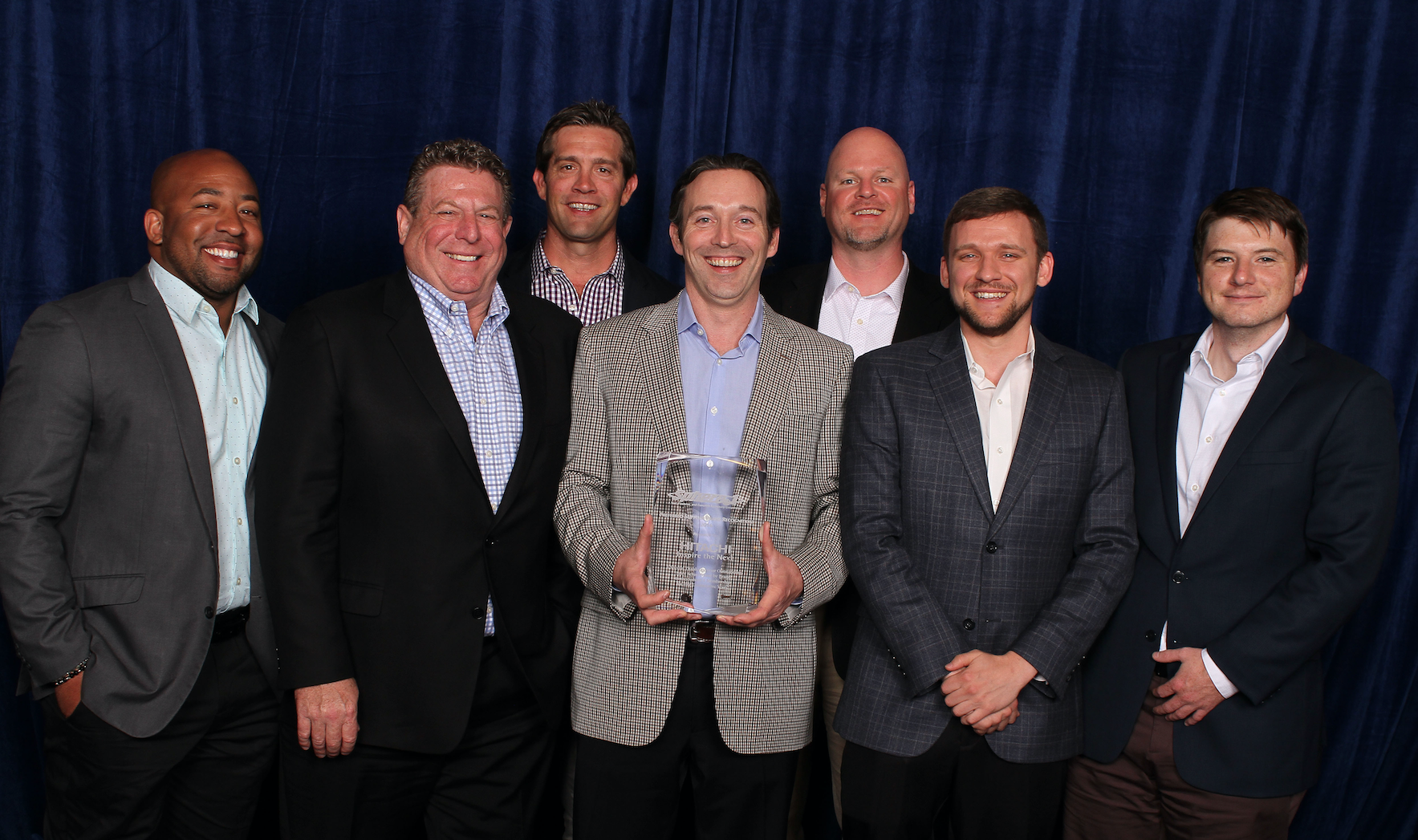 For the fifth straight year, Hitachi won the Sphere 1 cooperative's award for Highest Sales to Members by Brand at the group's Annual Member Meeting May 9-11, 2017 in Tucson, AZ.
Sphere 1 CEO, Carol Shackelford noted, "This award represents a long and lasting partnership commitment by the entire Hitachi team and our growing Sphere 1 membership which is now 860+ locations strong. Earlier this year, Hitachi hosted our Air Fastening Committee and other invited members to visit the Braselton (GA) facility for a new product update and group discussion about their 789 partnership enhancement process. Their excellent team, led by Hiro Yumoto and Joe Leffler, and hands-on leadership are contributing factors to Hitachi's growing success with our membership. Congratulations Hitachi!"
Hitachi Power Tools Vice President of Sales & Marketing, Joe Leffler added, "It's amazing how our independent sales team has built upon this business year over year with Sphere 1 members. There are many respected brands in this group so to hold the top brand in volume for five years consecutively is a great accomplishment. This truly is a testimonial to the performance of our tools, and the efforts our employees put into this business each and every day!"
The award was presented at Sphere 1's Annual Member Meeting during May 9-11, 2017 in Tucson, AZ.
Hitachi Power Tools (Hitachi Koki USA, Ltd) offers an extensive line of professional grade power tools and accessories for woodworking, metalworking, drilling and fastening, concrete drilling and cutting, outdoor power equipment products as well as a complete line of pneumatic nailers, staplers, compressors and collated fasteners.
From headquarters in Braselton, GA, and satellite offices in the United States and Canada, Hitachi Power Tools supports over 4,000 retail locations carrying Hitachi tools and over 1,000 authorized service centers. Hitachi Koki USA, Ltd. is the North American division of Hitachi Koki Japan. For more information, visit www.hitachipowertools.com and www.sphere1.coop.