Posted May 24, 2017
Makita opens new training center and DC in Dallas
New center is built to meet increased demand, with room for future growth.
---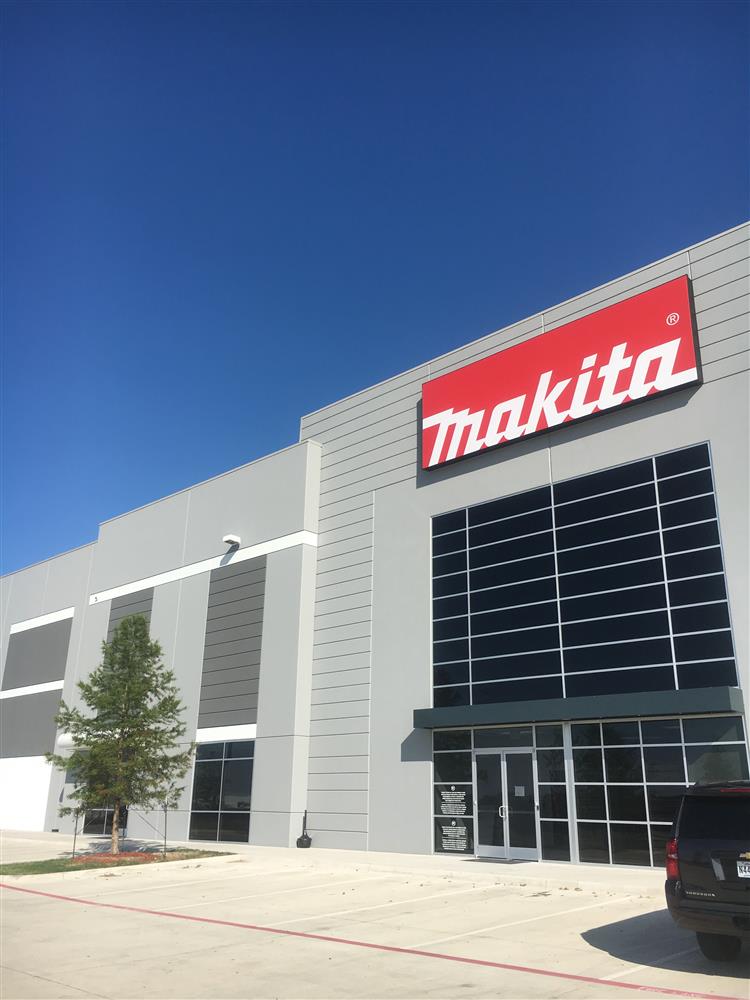 Makita's new Dallas-area distribution and training center, its fourth in the USA, has nearly 230,000 sq.ft. of warehouse space and plenty of room for future expansion.
Makita USA has expanded its capabilities with a new distribution and training center located in the City of Wilmer, just outside Dallas, TX. The new facility, the company's fourth in the United States, increases Makita's service capabilities to meet growing demand from users and dealers.
"Simply put, we are seeing more demand and it's pushing our current operations to the limit. The new facility gives us more space and increased operations to meet the needs of our customers," said Joe Blackwell, Vice President, Operations.
"Customer service is a hallmark of Makita that goes back to the earliest days of the company. Makita will continue to invest in infrastructure to better serve our customers today and tomorrow.
A Fourth USA Facility, with Room to Grow
The new facility is located on nearly 25 acres of land with 227,230 square feet of warehouse space with operational capabilities. It is an expansion of Makita's current warehouse chain which includes operations in Mt. Prospect, IL and Buford, GA, as well as the Makita USA home office in La Mirada, CA. The Buford facility includes a manufacturing and assembly plant, one of ten Makita manufacturing plants active around the world.
"The new location has adjacent space for future growth" said Blackwell. "Makita is in a constant state of expansion and innovation. As the company moves into new categories, like janitorial and sanitation for example, this new space gives us plenty of room to expand our operations infrastructure."
New Training Center
The new building includes a 4,000 sq.ft. training center, the third Makita training center in the USA, which will offer tailored curriculum and hands-on training.
For dealer partners, training will focus on increasing their knowledge of Makita's leading technologies and empowering them to match a Makita solution to their customers.
For contractors and end users, the focus is application-driven as users are shown the right accessories and the right tools for the job with an emphasis on proper use for increased productivity and profitability.
The training center is also a learning resource for Makita personnel in sales, marketing, and customer care.
Opening Ceremony and Open House
The new Distribution and Training Center launched with a celebratory Opening Ceremony and Open House on Friday, May 19, 2017. Makita will celebrate the opening with dealers and local contractors, as well as media guests and public officials from the City of Wilmer. After a ceremonial ribbon cutting, attendees will enjoy hands-on product demonstrations of current and upcoming Makita tools, pneumatics, outdoor power equipment, and accessories.
Makita is a worldwide manufacturer of industrial quality power tools and offers a wide range of industrial accessories. Makita U.S.A., Inc. is located in La Mirada, California, and operates an extensive distribution network located throughout the U.S. Call 800/4-MAKITA or visit www.makitatools.com.