Posted June 5, 2017
Target Building Materials celebrates 50 years in business
Target sets a year-long schedule of customer and contractor 'thank you' events and special promotions.
---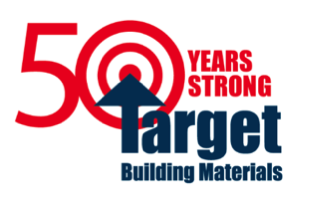 Celebrating 50 years in business is cause for celebration and Target Building Materials plans to make sure Windsor and Essex County customers, clients and consumers join in the fun!
On May 1, 1967 Target Building Materials was born. Founder Moe Drouillard began the business at a location now known as the Roundhouse Centre across the road from Devonshire Mall. Target has been helping to build Windsor and Essex County throughout these years by providing specialty construction products and construction commodities.
Target Building Materials services contractors, subcontractors and industry but also, more recently, caters to the home consumer and DIY enthusiasts. After three years at the Roundhouse location, Target moved to its new home opposite Windsor Airport on County Road 42. The 30,000 ft. warehouse houses over 4,000 products to help facilitate the needs of contractors and consumers in Essex County.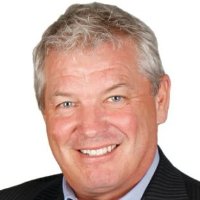 "As with any successful business, communication and service is important in fostering a positive and mutually beneficial relationship," says Target President Greg Drouillard. "I would like to thank Windsor and Essex County for supporting us through our first 50 years in business."
Drouillard adds that an organization is only as good as the sum of its parts. "At Target we believe that by providing staff with the opportunity to grow and learn, we all benefit. He attributes much of the success Target has enjoyed to positive staff behaviour, excellent morale, and a focus on product knowledge coupled with continuous training and the highest of customer service possible.
To celebrate the 50th anniversary on May 1, Target Building Materials will hold a series of customer and contractor 'thank you' events throughout the year in association with special promotions and product knowledge opportunities presented by the vendors they represent.
There are plans to recognize the many projects in the area which Target has provided products to over the years and a poster is being created which will tell the Target story from the very beginning in 1967. Our website, www.targetsupply.com will regularly chronicle key moments in Target history.
Stop by our show room, across from Windsor Airport, or give us a call. Our well trained and knowledgeable staff will be happy to discuss your next construction or renovation project — no matter how large or small.