Posted July 13, 2017
Metabo introduces mobile training event trailer
New vehicle brings safety and productivity training to job sites.
---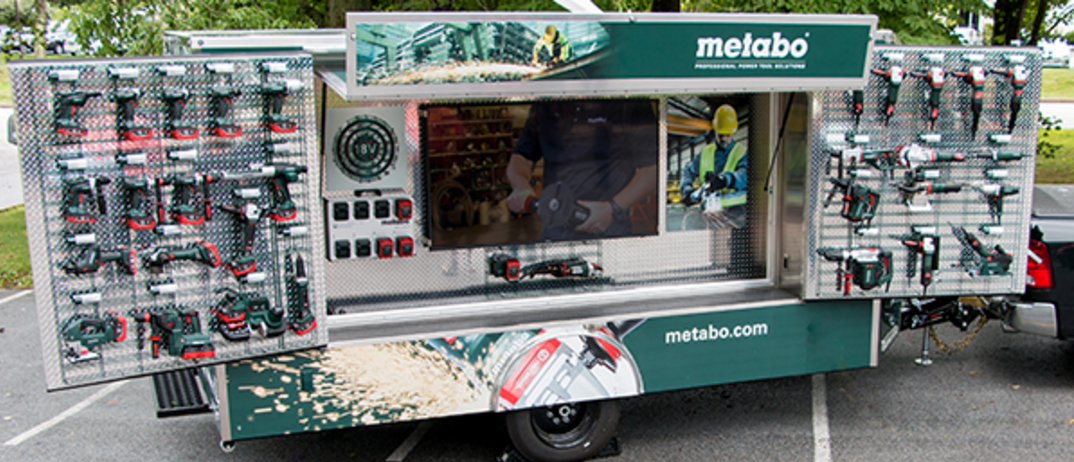 On Friday, July 7, Metabo went Facebook LIVE (@MetaboUSA) at a kick-off event to introduce Metabo's new Mobile Safety Training / Jobsite Event Vehicle at Metabo North America Headquarters in West Chester, PA.
This jobsite trailer represents what Metabo is all about - Safety and Productivity. It demonstrates our continuous commitment to keep workers safe and trained on the best use of power tools.
In a matter of minutes, we are able to show up to any industrial jobsite, training centers, end user events, etc. and have an impactful display of relevant tool and accessory systems to match your specific applications. It is fully equipped to independently run any demonstration.
The Metabo Jobsite Event Trailer is on its way to visiting Industrial Worksites, Union & other training facilities across the country. Contact Larry Pecht, National End User Account Manager, at lpecht@metabousa.com or (281) 948-2823 to schedule your training session.