Posted August 25, 2017
Exclusive: Disaster season preparedness
Six steps to maximize your company's insurance recovery before a natural disaster strikes.
---
By William J. Simonitsch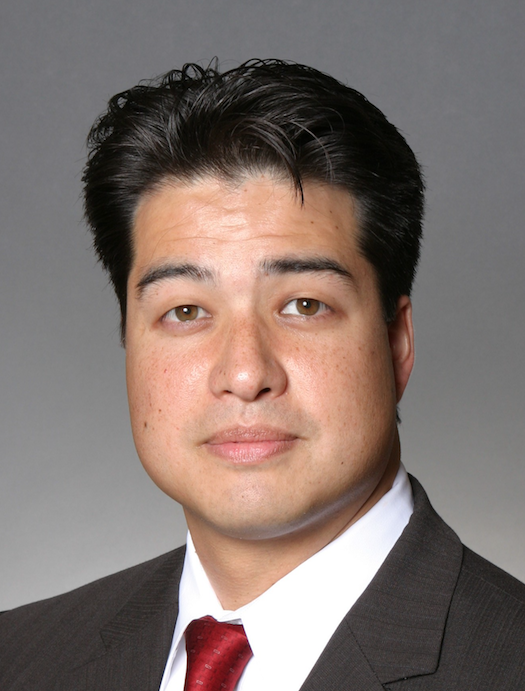 The Atlantic hurricane season kicked off on June 1, and many areas of the country are still in tornado season. Natural disasters can hurt a manufacturer or distributor directly, or by harming suppliers, customers, and key partners.
When your company does not have the financial resources to survive a shutdown or restoration period, insurance can help. But filing a sophisticated commercial insurance claim can be complicated. Missteps can result in significant payment delays and claim denials.
Here are three steps manufacturers and distributors should consider taking before a disaster affects their business:
1. Gather the company's insurance policies. Natural disasters can both destroy paper files and cripple access to electronic records. Pull together all potentially relevant insurance policies now. Relevant policies may include commercial property policies, all risk policies, windstorm policies, flood policies, business owner's policies, commercial package policies, or other stand-alone policies like electronic data processing policies.
Coverage can take many different forms because manufacturers and distributors suffer losses from natural disasters in a variety of ways. Most obvious is the destruction of company property. Companies may incur restoration costs, suffer extra expenses to resume operations, and may lose revenue from restoration downtime.
Business interruption losses can further drain revenue, even when a company suffers minimal direct damage. Road closures, evacuation orders, curfews, and disruptions to power, water, and sewer services can all harm your business.
2. Learn what the policies cover. Read the declarations page (the front page or two of a policy) and any endorsements or riders (which amend policies). Understand the applicable exclusions, deductibles, coverage limits, and sub-limits in the context of your business.
For example, consider your supply chain. Perhaps your company is located in an area that has a limited risk for natural disasters. But do you have a key raw material or component part supplier in an at-risk area this hurricane season? If so, look for and understand the contingent business interruption coverage under your existing policies.
If your company is at risk for hurricanes, how do your policies define the differences between windstorm, flood, and storm surge damage? Could a disaster easily cut-off transportation access to your location? If so, look for and understand the ingress/egress provisions of your policies.
If you have not reviewed your policies in a long time, you may be surprised at the changes to coverage and sub-limits that have taken place in the years since Hurricanes Katrina and Sandy.
3. Consider whether those policies are still adequate. If your business has changed or expanded since purchasing its insurance coverage, the company may need different policies or limits to meet current needs. For example, if the company acquired additional assets, or is at risk for greater business interruption losses, you may need to increase the coverage amount. If the company established additional physical locations, those locations may have different risk profiles than what was relevant when the policies started. In such instances, you should talk to your company's insurance broker or agent.
If your company suffers losses from a natural disaster, here are three steps that can help maximize the company's claim and recovery:
1. Follow the notice and proof of loss requirements. Each policy has certain initial notice requirements. Pay close attention to when you must file an initial notice of loss, and in some cases, a sworn proof of loss. If you act untimely, insurers will argue the company waived its claim. Pay attention to the form of the notice or proof of loss (e.g., who gets it, what is in it, where does it go, and how does it get there).
And in an abundance of caution, give prompt notice of loss on all potentially applicable insurance policies to preserve your company's rights and avoid disputes over the timeliness of the notice. If you only filed a notice of loss to the windstorm insurer, and you discover later that the loss was really a flood claim, that flood claim may be untimely.
2. Keep careful records of the company's losses. Most companies are surprised by the detail insurers demand in support of a claim. And keeping meticulous records is often not top of mind for a management team in a crisis mode. But maintaining a detailed, contemporaneous record of all property and income losses can help to prove your claim.
Make a photographic or video record of damage to buildings, equipment, materials, and inventory. Also keep copies of estimates, invoices, and receipts for repairs and replacements. If the company has coverage for business interruption losses, comprehensive financial records and analysis will be demanded by an insurer to establish the accuracy of the calculated loss. Providing copies of some cancelled purchase orders will be insufficient.
3. Keep a record of the company's communications with the insurer. If it turns out that your insurer acts in bad faith, a complete record of communications with the insurer will be very helpful in resolving or litigating the dispute. Keep a complete written record of all claim-related communications (including written notes of any telephone calls) exchanged with the insurance company, particularly demands that the insurer act or respond.
Insurance coverage attorneys can help you audit and evaluate your company's policies before it has a claim, and they can fight for your company if an insurer: is non-responsive; fails to investigate; deliberately misinterprets records or policy language; denies the claim; underpays a claim, delays a pay out; or otherwise acts in bad faith. Most importantly, if communications start to come from the insurer's attorney, it's time for your company to lawyer up. CS
William J. Simonitsch is a partner in the Miami Office of K&L Gates, LLP. He serves as a strategic adviser to his clients in order to identify, manage and minimize their enterprise risks, and to effectively and efficiently resolve disputes through negotiated settlements, mediations, arbitrations and trials. He is part of the firm's global insurance coverage practice group. Learn more at www.klgates.com.
Disclaimer: This article is for informational purposes and does not contain or convey legal advice. The information herein should not be used or relied upon in regard to any particular facts or circumstances without first consulting a lawyer.