Posted August 30, 2017
Mayhew Tools earns ISO 9001:2015 certification
Company meets next-level international manufacturing quality standard.
---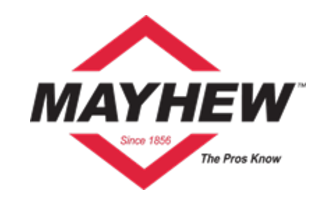 Mayhew Steel Products (Mayhew Tools) announces their recent ISO 9001:2015 certification. ISO 9001 evaluates whether a company's Quality Management System in place is appropriate and effective, while assisting the organization to identify and implement improvements.
ISO 9001:2015 is the most recent ISO 9001 standard, with "2015" referencing the year of the latest revision. Prior to, Mayhew Tools also attained their ISO 9001:2008 certification.
ISO develops and publishes more than 18,000 international standards. Continuous improvement assures that customers benefit by receiving products/services that meet their requirement, and that consistent performance is delivered. Mayhew Tools credits quality as one of the main contributors to their 160-year history, helping them grow from a small tool house to an industry leader.
Mayhew tools are made in the USA, providing the company extensive control over all functions from raw material receiving to final tool inspection and packaging.
"Our company's commitment to quality has never wavered and as we continue to grow and develop new products it is imperative that we stay current to quality standards, and our ISO 9001 certifications are representative of that," shared John Lawless, President, Mayhew Tools. "We look forward to continuing to provide our customers with tools that were manufactured utilizing quality standards, reliability and craftmanship."
Mayhew Tools' products are sold through an extensive network of global distributors, primarily serving the industrial, automotive, and hardware markets. For more information, contact Mayhew Tools at 800.872.0037 or visit www.mayhew.com.