Posted October 18, 2017
Yamaha adds carbureted V-twin engines to lawn and garden line
New MX-V Series engines are purpose-built for zero-turn-radius mowers.
---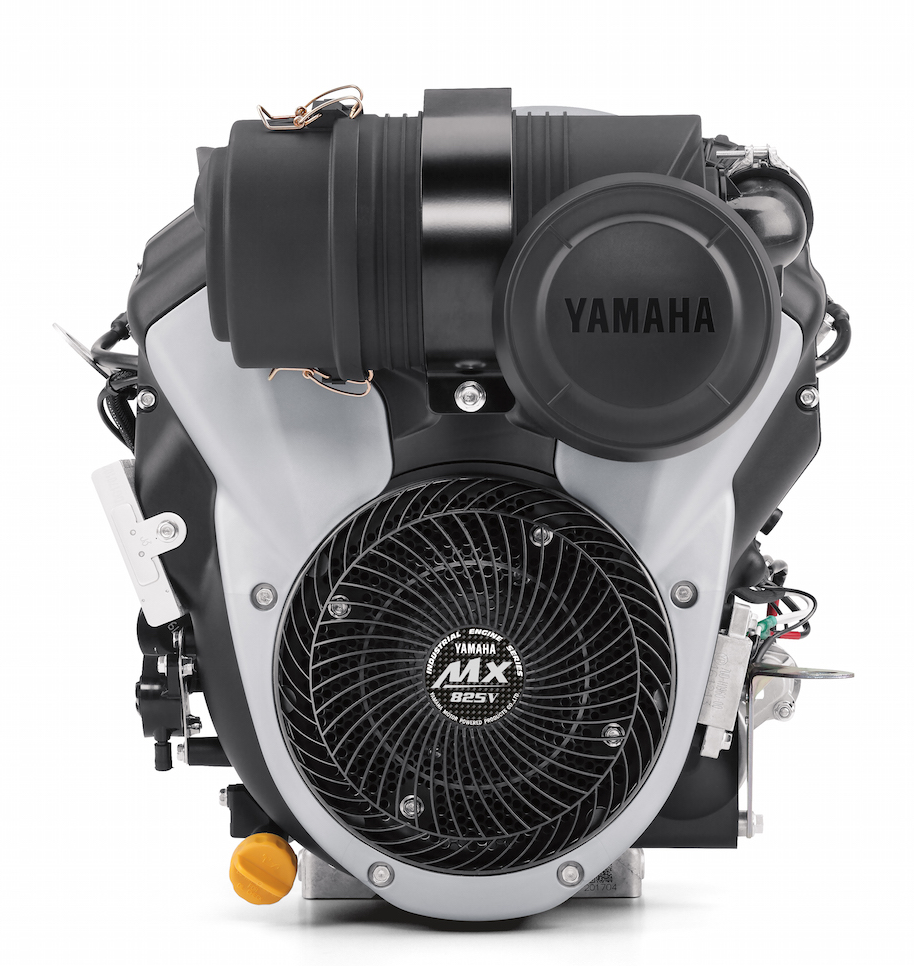 Yamaha Motor Corp. USA's, Outdoor Power Equipment division unveils new carbureted V-Twin engines. Expanding its MX-V series engine line for the lawn and garden market, the new MX825V and MX800V carbureted engines are purpose built to optimize performance for the ZTR (zero-turn-radius) lawn mowers.
Yamaha's new MX-V carbureted engines are designed for high fuel efficiency without sacrificing performance to increase ZTR run time. Using feedback from the ZTR market, the MX-V series was built from the ground up with a focus on power, torque, reliability, and simple serviceability.
The vertical V-twin engines feature power and torque curves focused on the Lawn and Garden industry, providing a smooth, even cut with consistent speeds even in difficult high-grass conditions. The MX-V engine series now includes both EFI (Electronic Fuel Injected) and carbureted models.
"Yamaha brings industry-leading performance, durability and reliability to the ever-growing lawn and garden market in the MX-V series of engines," said Derek Schoeberle, Yamaha Motor Corp., USA's Outdoor Power Equipment Business Planning Manager. "The expansion of the MX-V line with the new carbureted models delivers greater options to an industry with a variety of needs."
The MX-V engine development tapped into Yamaha's advanced sound engineering technology to reduce vibration and noise, maximizing user comfort. An optional stainless steel muffler designed in conjunction with the engine's development is tuned for optimal sound and performance and further improves operator comfort. The new muffler is an included component of Yamaha's Three-Year Engine Warranty.
Joining the MX-V EFI engines introduced at the 2016 GIE and featured on 2017 ZTR models, the all-new MX-V carbureted engines will be available on ZTR mowers in early 2018.
Learn more at www.yamahamotorsports.com/multi-purpose-engine.