Posted November 1, 2017
Kett Tool will demonstrate saws, shears and nibblers at STAFDA
Expansive Kett product line to be on display at booth 1145.
---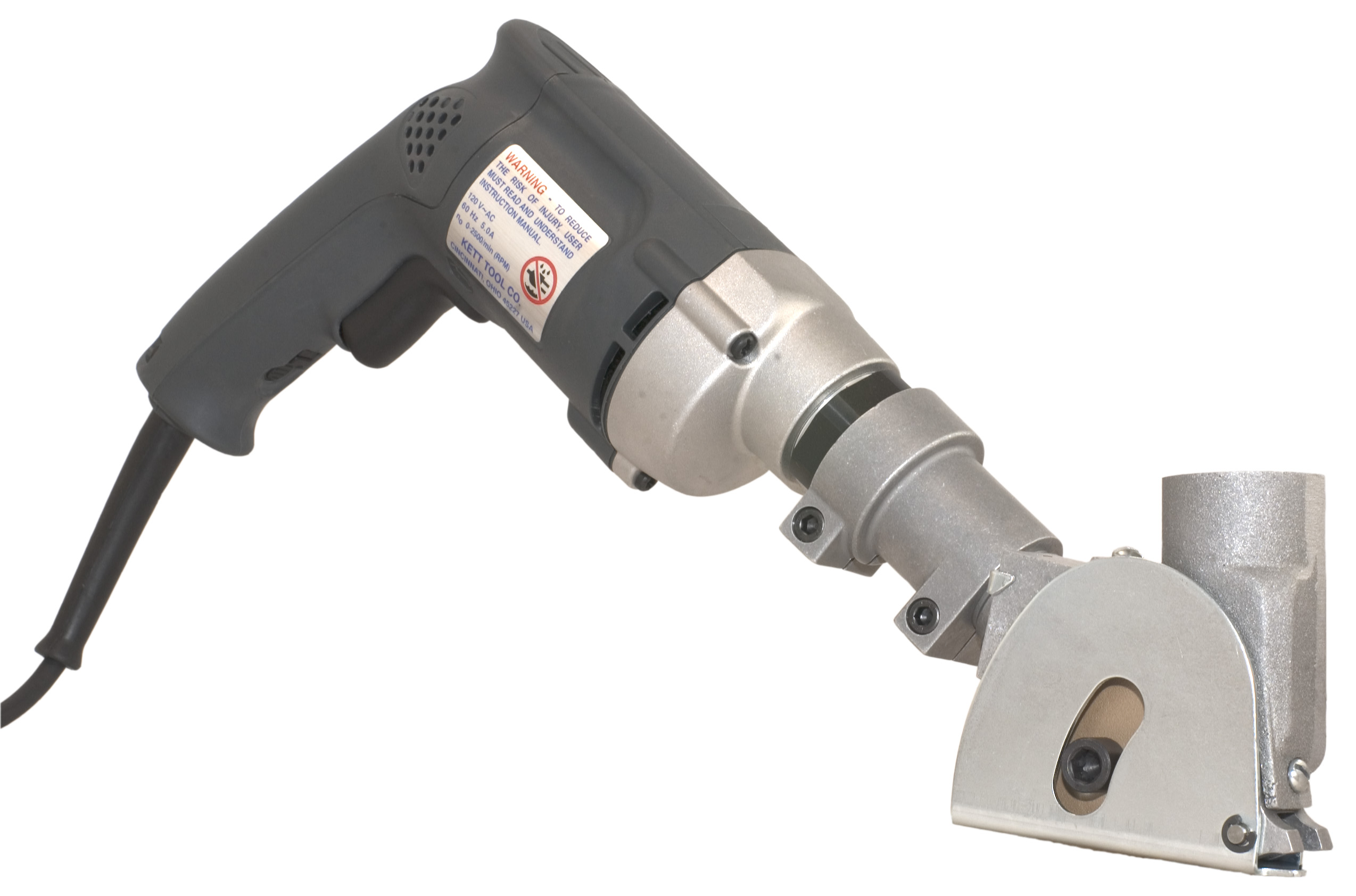 Kett Tool Company will demonstrate more than two dozen shears, saws and nibblers, representative of its broad product lineup, at the 2017 STAFDA trade show this November in Austin, Texas.
"Contractors, builders and manufacturers trust our specialty power tools, and the STAFDA show is an opportunity for us to remind them that Kett has a tool for many of their projects," said Kathy Conlon, president of Kett Tool Company. "Kett is a leader among domestic power tool manufacturers, and we're proud of the quality that we've developed over more than 75 years."
The Kett tools on display at the STAFDA show are capable of cutting metal, fiber cement, plastic and wood. Kett's product line is diversified by the fact that individual tools can become multi-tool sets with interchangeable heads on many of its electric and pneumatic models. Demonstrations will be available at Kett booth #1145 on the trade show floor, and guests at the booth can also learn how to get a free set of spare blades and a discount on all KM family tools.
KSV-432 Saw
One of the Kett saws on display in Austin will be the KSV-432, which cuts a variety of materials while saving on cleanup time. Its 2-1/2-inch carbide abrasive blade makes fast cuts of drywall, fiberglass and plaster. The saw head also connects to a shop vacuum to collect debris while cutting.
The KSV-432 includes replaceable tool steel saw blades. It cuts cold-rolled (C.R.) mild steel up to 16-gauge, plastic or other rigid materials up to 1/2-inch, and aluminum up to 1/8-inch. It features a 5-amp pistol grip and variable speeds up to 2,500 RPM.
Watch the KSV-432 in action online at kett-tool.com.
KL-2020 Nibbler
Among the multiple nibblers on display will be Kett's KL-2020 electric nibbler. The KL-2020 is an excellent option for cutting flat and corrugated sheet metal, with a rotating head that locks in four positions, in 90-degree increments. Its design ensures even wear along the entire length of the punch cutting edge, so replacements are needed less often.
The KL-2020 weighs only four pounds, allowing for lightweight maneuverability with just one hand. Its 4-amp motor runs at 2,500 RPM to cut up to 65 inches per minute. The KL-2020 cuts C.R. mild steel up to 14 gauge and most grades of stainless steel up to 16 gauge.
Watch the KL-2020 nibbler in action at kett-tool.com.
These and many other tools will be on display and in action at STAFDA. All of Kett's tools are manufactured in the US and available through authorized dealers. For more information or to locate a dealer, visit www.kett-tool.com or call 513-271-0333.