Posted December 6, 2017
Viega announces Craig Cullen as director of sales operations
Cullen brings Viega 25 years of industry experience; comes from Xylem.
---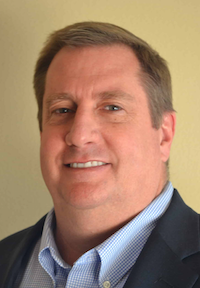 Viega LLC has hired Craig Cullen as its director of sales operations. In this position, Cullen is responsible for sales support as it relates to reporting, analysis, demand forecasting and pricing analysis.
Cullen has more than 25 years of sales operations experience in a number of industries, including consumer products, pump manufacturing, connectors manufacturing, eCommerce and billing services. Prior to joining Viega, Cullen worked as a director of sales operations for Xylem Inc., where he won several awards for commercial excellence.
"Craig uses hard data, objective analysis and superior communication skills to deliver excellent sales support to his team," said Sean Debnath, vice president of sales and marketing at Viega. "We believe his skills will aid Viega's sales organization by supporting accurate sales forecasts, current demand planning analysis and competitive pricing and quotes, while protecting margin and profitability."
Cullen lives in San Juan Capistrano, California, with his wife and three children. He earned a bachelor's degree in business administration from Loyola Marymount University in Los Angeles.
For more information, visit www.viega.us.