Posted December 11, 2017
Ajax Tools names Larry Serritelli Southeastern RSM
Serritelli brings Ajax 30 years of construction and industrial experience.
---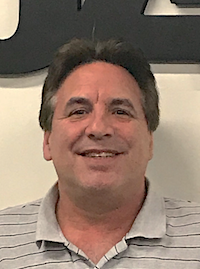 Ajax Tools annouces that Larry Serritelli will become its new Regional Sales Manager for the Southeastern US.
Serritelli brings Ajax more than 30 years of experience in the construction, industrial and rental markets.
Ranking among America's finest quality manufacturers of industrial tools, AJAX is a highly regarded brand name for forged specialty tools and accessories. Founded in 1946, AJAX built on its expertise in heat-treating, forging and machining; earning an image of uncompromising dedication to quality.
With just under 100 employees and the support of an experienced staff, a modern manufacturing facility and advanced production equipment, AJAX is known as a full service manufacturer in today's market. Its family tradition continues to focus on customers' needs, evidenced by a loyal network of 1,500 distributors and special OEM customers.
Learn more at www.ajaxtools.com