Posted February 22, 2018
Brady welcomes new director of supply chain management
Scott Schleifman takes on newly created position for Brady.
---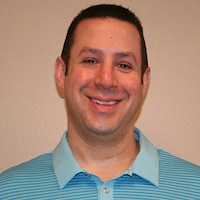 Brady, a full-line janitorial supply, equipment and foodservice distributor, is pleased to announce the appointment of Scott Schleifman to the newly created position of Corporate Director of Supply Chain Management and reporting to Ryan Law, COO.
In this role, Scott will manage the day to day operations of the purchasing department with a strategic focus on logistics, product sourcing and inventory management. He will be responsible for providing seamless availability of products to all Brady distribution centers and customers while fostering strong relationships with Brady's suppliers.
"Scott has a tremendous background in supply chain management and operations. We are very excited to see how his experience will benefit our purchasing team and product distribution," says Law.
Scott will be based in the Las Vegas, Nevada headquarters effective immediately.