Posted March 7, 2018
Darren Roos named CEO of IFS
Roos joins IFS from SAP.
---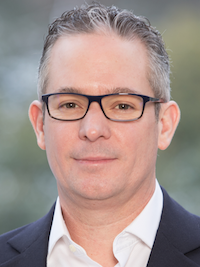 IFS, the global enterprise applications company, announces it has hired Darren Roos as the Chief Executive Officer of IFS. The appointment is effective 1 April 2018 and aligns with the retirement of Alastair Sorbie at the end of Q1 2018.
Roos is a proven enterprise software leader, with a track-record for establishing and scaling global software businesses. Most recently Roos was President of Cloud ERP business at SAP and, prior to that, significantly grew international operations at Software AG, which enabled the company to triple in size during his tenure.
Darren Roos, CEO of IFS, said: "I am excited and privileged to lead IFS in this next chapter. IFS is an incredible business! The combination of its strong ERP heritage, leadership in EAM and FSM, and exemplary customer satisfaction gives it the perfect platform to play a dominant role in the enterprise software industry. I plan to bring my experience and skills specifically around scaling companies, building cloud businesses, and establishing high-performing teams to enable IFS to continue to flourish."
He added: "I'm looking forward to meeting and engaging with the 3,500 women and men who have built this business and the 10,000 customers and partners who make it great."
Per Franzén, partner at EQT (the owner of IFS), commented: "Darren's experience, knowledge, and proven track record of building successful businesses in the markets in which IFS operates make him a great choice as CEO. The appointment of Darren comes at a time when IFS has a real opportunity to generate further momentum in the sector and extend its leadership position. This is good news for customers, partners and, of course, employees. We thank Alastair for his commitment to the company and we are grateful to him for establishing IFS as the successful business it is today. We also look forward to continue working with Alastair as part of the EQT industrial network."
Commenting on his retirement, Alastair Sorbie said: "I am proud to have built IFS into a global organization during my 12 years as CEO. I would like to thank the many colleagues who have been part of this journey – they have helped sustain a culture that enables IFS to attract and retain talented employees and industry-leading customers. I wish them, Darren, and the whole of the IFS community the very best for the future."
IFS develops and delivers enterprise software for customers around the world who manufacture and distribute goods, maintain assets, and manage service-focused operations. Its team of 3,500 employees supports more than one million users worldwide from a network of local offices and through a growing ecosystem of partners. For more information, visit: IFSworld.com