Posted April 24, 2018
PrimeSource names Tom Koos President and CEO
Consumer brands, global sourcing and distribution veteran joins building products distribution leader.
---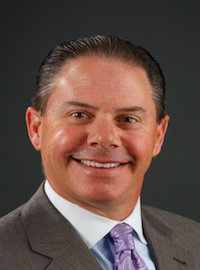 PrimeSource Building Products, Inc., international distributor of building products for residential, commercial and industrial applications, today announced the appointment of Tom Koos as its President and Chief Executive Officer.
"We are very pleased to welcome Koos to PrimeSource," said Brandon Crawley, Interim CEO and Principal with Platinum Equity. "His more than 25 years of global supply, distribution and consumer brand experience will lead PrimeSource to a new level of excellence in distribution services and expand the reach of our industry leading Grip-Rite, Pro-Twist and other product brands."
Koos was formerly CEO of Weber-Stephen Products LLC, the world's largest manufacturer of outdoor gas, charcoal, electric grills and accessories. At Weber he was the company's strategic and global operations leader. Prior to Weber, he was President and CEO of Jacuzzi Brands Corp.
Koos built a long track record of success in the consumer durable products industry working for top brands including Black & Decker where he served as Group President for Consumer Products Worldwide, and Newell Rubbermaid, where he held the posts of President of Goody Products and President of BernzOmatic.
"PrimeSource provides the building industry's premier customer experience with the highest value products, brands and services," said Koos. "I am honored to join PrimeSource's legacy of service, operational excellence, customer loyalty and industry-preferred building products brands."
About PrimeSource Building Products, Inc. With 34 distribution centers throughout the US and more than 1,100 employees, PrimeSource is an international distributor of building materials serving residential, commercial, and industrial new-construction and remodeling markets as a value-added link in the distribution chain.
Core products distributed under the nationally known Grip-Rite and Pro-Twist brands include: Nails, screws, and collated fasteners; tools, compressors and accessories; residential and commercial roofing products; diamond blades and accessories, gypsum accessories, weather protection and covers, adhesives and caulks, contractor bags and poly sheeting, building accessories; rebar and concrete accessories; and fencing and wire.
For more information, please visit www.primesourcebp.com, www.grip-rite.com and www.pro-twist.com.