Posted July 25, 2018
Next Wave Automation hires national accounts manager
Scott Baumeister joins company to manage national vendor accounts
---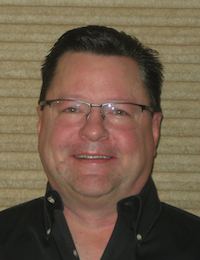 Next Wave Automation has hired Scott Baumeister for its newly created, National Accounts Manager position. Citing rapidly increasing sales along with a host of planned, new product innovations, the company created the position to facilitate growth. Baumeister will also be a key decisionmaker for product sourcing and product development.
"We're really excited to have Scott on the Next Wave team," says Tim Owens, founder and CEO. "His experience in the industry, and in CNC category management in particular, make him the perfect choice for this new position."
Baumeister joins Next Wave Automation after spending the previous 21 years at Rockler Woodworking and Hardware. "I'm thrilled to be working with Next Wave Automation, a company that continues to be innovative in the Woodworking Industry."
Next Wave Automation manufactures a full line of CNC machines for hobbyists, makers and small wood shops, ranging from the CNC Piranha to the CNC HD4 Extended.
Founded in 2007 by president and CEO Tim Owens and based in Perrysburg, OH, Next Wave Automation is a U.S. manufacturer of affordable CNC routing equipment and automated machinery for professional woodworkers and woodworking hobbyists of all levels.
With core company values of customer service and technological scalability, Next Wave Automation is at the forefront of small shop automation and incorporates versatile compatibility between components and products whenever possible.
For more information about Next Wave Automation, go to www.nextwaveautomation.com or call 419-318-4822.