Posted September 19, 2018
IFS picks Gabrielle Deeny as Global Head of Alliances and Channels
Deeny brings extensive Forbes Global 2000 industry experience to IFS.
---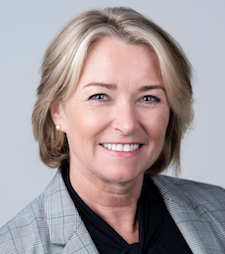 IFS, a global enterprise applications company, has selected respected industry veteran Gabrielle Deeny to drive the company's partner business and secure significant growth.
In her role at IFS, Gabrielle will lead the global alliances and channels program, which will strategically accelerate the growth of IFS commercial channels, an area of increased priority for the company.
With a focus first on adding value to IFS customers, this growth will be accomplished by leveraging existing channels and creating new ones all the while ensuring partners continue to be rigorously vetted to provide customers with best-in-class solutions, services and support.
With a background in international business, Gabrielle has a sound track record of reinventing business models, creating customer-centered value propositions and providing leadership in Forbes' Global 2000 companies, including Microsoft, EMC, Wipro & ABB, where she was Global VP Alliances & Channel Sales.
"This is an incredibly exciting time to be joining IFS, the extension of our portfolio of solutions through recent acquisitions and the establishment of a new leadership team all point toward the accelerated growth of the organization," Gabrielle Deeny said. "Our success will also be reliant on our partner ecosystem, ensuring we have the right mix of enabled and accredited partners is of paramount importance. IFS is in excellent shape to grow its global footprint through existing and new alliances. I look forward to working with the IFS team and our trusted partners to continue to deliver best-in-class solutions to our mutual customers."
IFS develops and delivers enterprise software for customers around the world who manufacture and distribute goods, maintain assets, and manage service-focused operations. The industry expertise of its people and solutions, together with commitment to our customers, has made IFS a recognized leader and one of the most recommended suppliers in its sector. Its team of 3,500 employees supports more than 10,000 customers worldwide from a network of local offices and through a growing ecosystem of partners. For more information, visit: IFSworld.com