Posted December 26, 2018
Weiler Abrasives appoints new Director of Sales – West
Jennifer Hawkins to lead district sales manager team, focus on growing distributor partnerships.
---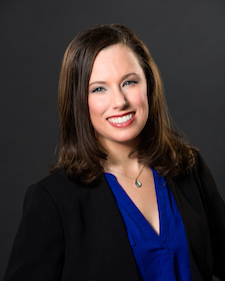 Weiler Abrasives, a leading provider of abrasives, power brushes and maintenance products for surface conditioning, announced the promotion of Jennifer Hawkins to director of sales – West.
Hawkins has been employed with Weiler Abrasives since August 2013 when she joined the company as a district sales manager covering Houston and the surrounding areas. Since then, she has served in additional sales capacities of increasing responsibility at the company.
In her prior sales roles, Hawkins successfully built end-user and distributor partnerships focused on growth and was successful in launching new product categories to markets she served. She has also been a critical part of the successful execution of the Weiler Vision and Strategy across the U.S.
In her new position, Hawkins will lead a team of district sales managers that are focused on executing the Weiler Vision and Strategy with distributor business partners at the local level. She will also be responsible for delivering the Weiler Value Package in a way that creates mutually beneficial growth for Weiler Abrasives, distributors and end users by providing value-add solutions, innovative new products, marketing support, and training focused on safety and proper use of Weiler products.
"Since Jennifer joined Weiler Abrasives, she has excelled in every sales role she has held of increasing responsibility. Jennifer understands the needs of our distributor business partners, and she has seen the challenges that our end users face every day. She is an expert at delivering the Weiler Value Package so that it leads to growth and formidable distributor partnerships," says Jason Conner, vice president of sales – U.S. and Canada. "We are very excited and fortunate to have such a strong, experienced leader like Jennifer in this important role."
Learn more at www.weilerabrasives.com