Posted January 30, 2019
Scott Bardreau joins Midland Metal Mfg as Chief Sales Officer
Bardreau joins Midland from Matco-Norca.
---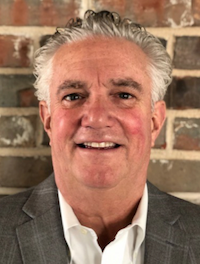 Midland Metal Mfg. announces that Scott Bardreau has joined the company as Chief Sales Officer for their growing platform of companies which includes Anderson Metals Corp. and Buchanan Rubber Ltd.
Scott Bardreau possesses extensive industry experience across Plumbing and Heating, Industrial, Waterworks and Irrigation verticals. Bardreau spent the last 12 years with Matco-Norca in the role of Vice President of Sales and Marketing. Prior to Matco-Norca, he served in various management roles at Watts Water Technologies, in both wholesale and retail channels.
Bardreau has over 35 years of industry experience.
When asked about joining Midland Metal Mfg. Bardreau stated, "Coming together with Wynnchurch Capital and Midland Metals Mfg. positions us for tremendous growth. There is a belief system here of working together as one across the platform, to build relationships, trust and a history of success with our business partners. It's extremely exciting."
Wynnchurch Capital recently merged Midland Metal Mfg, Anderson Metals, and Buchanan Rubber Ltd. into the platform company that serves the industrial distribution markets.
CEO Vince Hodes said, "We are excited to welcome Scott onto our team and look forward to leveraging his leadership and expertise into many years of success."
Learn more at www.midlandmetal.com