Posted July 5, 2019
Aerosmith Fastening names new VP of sales for Forced Entry products
Dave Cannon brings Aerosmith 30 years of industry experience.
---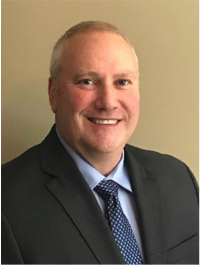 Aerosmith Fastening Systems, Indianapolis, Indiana, is pleased to announce that Dave Cannon has joined the organization as Vice President of Sales, Forced Entry Products Division.
Dave brings over thirty years of industry experience, having previously held leadership roles within key manufacturing and distribution companies. His extensive knowledge of the tool and fastening industry, along with expertise in channel development, will allow Aerosmith to bring our new and innovative product offerings to a broader customer base across the country.
Formed in 1967, Aerosmith Fastening Systems continues today to be a leading forced entry fastener company, producing unique products for commercial construction, as well as industrial/OEM accounts. Dave will play a pivotal role, along with the entire Aerosmith team, in delivering superior customer service, technical solutions and providing the highest quality of products available to the market.
You can reach Dave at dcannon@aerosmithfastening.com or through Aerosmith's Indianapolis Headquarters at 1-800-528-8183.
Learn more at www.aerosmithfastening.com.