Posted July 30, 2019
Point of Rental releases Expert and Elite v2019
Users will now receive enhanced features as often as every two weeks.
---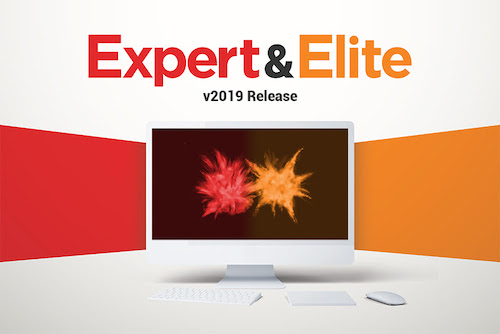 Point of Rental's newest editions of their Rental Expert and Elite software will be arriving much more frequently starting with version 2019. Every two to three weeks, user-suggested improvements and new, innovative features will be implemented and available to all users.
"We're able to implement features so much more quickly now," said Director of Product Development David Jensen. "By switching to sprint cycles, Point of Rental users will always have access to the newest features and best possible rental software experience."
Version 2019 contains dozens of enhancements based on user submissions, like continuation billing templates, so users can customize different billing scenarios. Users can now create Parts Items, which allow for serialized, fractional, and labor Parts Items. Damage waiver percentages can now be set by customer. On work orders or repair contracts, users receive notifications if their equipment is still under warranty. There are new multi-currency and multi-language features. Purchase orders are easier.
The new EquipmentWatch integration allows users to update their item specs with data provided by EquipmentWatch, based on the item's manufacturer and model number. That makes for quick and easy research when customers need to know critical details - size, power, etc. - of available equipment. Expert and Elite users can see all of the newly-implemented features in the NetHelp section of their software.
Find out more about how Point of Rental is keeping its users at the forefront of rental software by contacting Point of Rental at 844-943-7368 or sales@pointofrental.com.
About Point of Rental Software Point of Rental Software provides smart, scalable rental and inventory management software to over 5,000 business locations of all sizes and industries. With offices in the UK, USA, Australia, and South Africa, Point of Rental offers the global rental and hire industry unparalleled customer support and award-winning products designed to streamline operations.
Rental Elite delivers a customised ERP software for world-class rental corporations.
Rental Expert is a full-featured rental management software that optimises complex operations for advanced rental businesses.
Syrinx optimises complex processes for hire depots of any size.
Rental Essentials is a cloud-based rental and inventory software that streamlines business for straightforward rental operations.
To learn which product is right for your business, call 844-943-7368, visit pointofrental.com or email sales@pointofrental.com.