Posted July 31, 2019
Strong Man Safety opens Chicago DC
New 40,000-SF DC is in Elk Grove Village, near O'Hare Airport and intermodal rail ramps.
---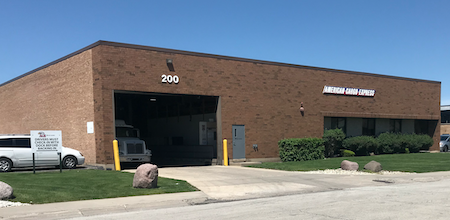 Strong Man Safety Products, a leading manufacturer of debris netting and weather enclosures for jobsite protection, has introduced a new distribution center in Elk Grove Village, IL.
"As demand for our product rises and we continue to gain market share within the Midwest, the addition of this distribution center will help ensure we maintain our top-level customer service within the industry," said Rafael Martinez, president of Strong Man Safety Products.
"Not only is providing the best safety products a top priority of ours, but providing the best service is just as important to growing and maintaining customers."
The 40,000 sq. Ft. facility is complete with six docks and four drive-up ramps, allowing for efficient order fulfillment. Plus, this warehouse is in a prime location, only ten miles from the O'Hare International Airport and less than an hour and a half to four separate intermodal rail ramps.
"Like our other recent distribution center investments, this warehouse supports Strong Man's mission to continuously improve our business from a delivery and quality standpoint," said Mr. Martinez. "As we grow, we want to make sure we never sacrifice the top-notch service we are proud to provide."
Strong Man Safety Products Chicago Distribution Center
160 & 200 Scott Street Elk Grove Village, IL 60007
Hours of Operation: 8:30 AM to 5 PM, M-F
Strong Man Safety Products is a leading manufacturer of weather and debris enclosures for all seasons and applications. Strong Man focuses on providing protective barriers for construction companies, sub-contractors and utility companies to ensure safety is a top priority on the job. A versatile product line changes with the seasons. From weather conditions to debris netting, Strong Man focuses on quality products and top-notch service from order to delivery.
Learn more at www.strongman.com.