Posted August 26, 2019
MAX USA hires new Southeast Regional Sales Manager
Robbie Worrell brings MAX over 25 years of construction industry experience.
---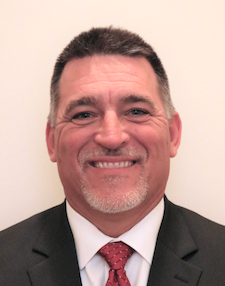 MAX USA Corp. would like to announce the hiring of Robbie Worrell, our new Southeast Regional Sales Manager.
Robbie has spent over 25 years working the construction industry in the Southeastern United States, with extensive experience in the power tool and power tool accessory sectors.
He has worked closely with both distribution partners and their end-user customers to develop best practice solutions to everyday tasks. Robbie also brings a creative marketing mind to the role in order to drive sales, profits and increase market share.
Robbie and his wife Ginger have been married for 24 years. Robbie and Ginger make their home in Clayton, NC with their 2 children; daughter, Brianna and son, Sawyer.
In his spare time Robbie enjoys golf, family outings and watching sports.
You can reach Robbie at rworrell@maxusacorp.com or by cell at (615) 517-6531.
MAX USA CORP. is headquartered in Plainview NY, and is owned by MAX CO., LTD., which is headquartered in Tokyo, Japan. MAX is recognized as a market leader in quality manufacturing of pneumatic nailing tools for over 70 years. MAX has several divisions employing more than 2,000 people worldwide including over 200 R&D engineers.
To learn more, call (800) 223-4293.