Posted January 6, 2021
Fecon names Middendorf Senior VP of Sales
Mark Middendorf has been with Fecon since 2012.
---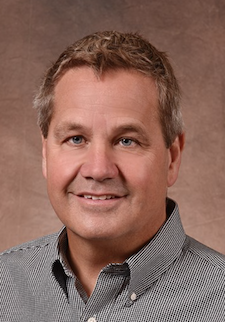 Fecon announces the promotion of Mark Middendorf to Senior VP of Sales. In his new role, Middendorf oversees the global sales effort for all Fecon products. He has been with the company since 2012 serving first as President of SWX Group, a Fecon subsidiary, VP of Sales, and currently Senior VP.
He gained extensive equipment sales and dealer management experience while working for Toro as National Sales Manager and Finn Corporation, ultimately becoming a Senior VP. He holds a BS in Communication from the University of Cincinnati.
"Mark is a great communicator and consensus builder, and has proven to be a valuable member of the sales team," said CEO Bob Dieckman. "As a Senior VP of Sales, he'll continue to work with sales channel partners and customers throughout the world, helping then to acquire and best utilize their Fecon equipment."
Established in 1992 near Cincinnati, Fecon manufactures the Bull Hog® the #1 selling forestry mulcher. They also manufacture tracked carriers and tractors, as well as a full range of attachments and other equipment for vegetation management. Their products are sold through equipment dealers and distributors worldwide. For more information on Fecon products, visit them online at www.Fecon.com.