Posted January 6, 2021
Mule-Hide Products promotes Dan Conley to National Business Development Manager
Conley joined Mule-Hide in 2014.
---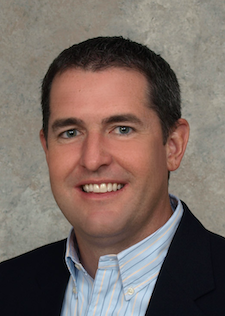 Mule-Hide Products Co. Inc. has promoted Dan Conley to national business development manager. He will lead the business development team for Mule-Hide Products, which is responsible for strengthening the company's relationships with building owners, developers, general contractors, design professionals and roofing consultants. Conley will serve as the key contact for national and strategic accounts.
Conley has served as business development manager for the Midwest region since joining Mule-Hide Products in 2014. During that time, he established national partnerships with key accounts and directed the creation of AIA CES (American Institute of Architects Continuing Education Services) Provider content, tools for communicating with property owners, and the Mule-Hide Legacy Contractor program.
"Dan has been instrumental in laying the foundation for a national business development effort for Mule-Hide," said Managing Director Dan Williams. "His group will continue to have a regional focus, but establishing a national team will help them harmonize their efforts. That will create new opportunities for us and help us better serve contractors, specifiers, and the end-users of our roofing systems and products."
Before joining Mule-Hide Products, Conley had an accomplished 20-year career in the hospitality industry. He has a bachelor's degree in hospitality and tourism management from the University of Wisconsin-Stout in Menomonie, Wisconsin.
Mule-Hide Products Co. Inc. offers premium-quality, high-performance roofing products and systems that meet the current and emerging needs of the design community, contractors and building owners with a strong focus on sustainable solutions. More information is available at www.mulehide.com