Posted February 10, 2021
Curry Supply hires Cory Wilson as VP of Operations
Wilson joins Curry from JLG.
---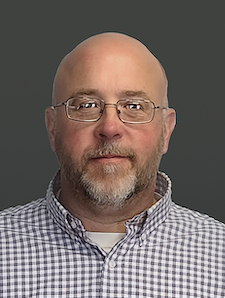 Curry Supply has appointed Cory Wilson as the company's vice president of Operations. In this role, Wilson oversees all elements of the company's supply chain, manufacturing, and engineering, ensuring that excellence in quality remains central to Curry's customer value proposition and growth strategy.
"Our goal is to be the premier supplier in our industry for our entire product line. Cory is an important piece of the puzzle to help us get there," says Jason Ritchey, president/owner of Curry Supply. "[Cory] has a strong history as a leader in operations, manufacturing, and production management. His innovative methods and experience will bring a focus on planning, efficiency, and positive financial outcomes."
Wilson joins Curry after serving in various roles at JLG Industries in McConnellsburg, Pa., for the past seventeen years. Recent roles include director of Operations for McConnellsburg and director of Advanced Manufacturing.
"I found the opportunity to join Curry very appealing. [Curry] has a great business model and a talented management team that uniquely positions it to capitalize on the changing environment," says Wilson. "As the work truck industry evolves, I believe Curry is in a position to provide a cost effective and timely suite of equipment to help clients efficiently manage their jobsites and maximize their budgets."
Wilson currently resides with his family in Everett, Pa. He and his wife are actively involved in the Bedford School District and supporting their two son's activities: football, basketball, and baseball. If time permits, Wilson enjoys an occasional round of golf and doing a little pheasant hunting with the family's dog, Lettie.
A family-owned company since 1932, Curry Supply has grown to be one of America's largest manufacturers of commercial service vehicles. With locations in Pennsylvania, Texas, and Arizona, the company is equipped to provide custom and work-ready trucks for the agriculture, construction, mining, oil and gas, rail, rental, and waste industries. To learn more, visit currysupply.com.