Posted February 19, 2021
Wausau Supply opens three new DCs
New DCs expand company's presence in Montana, Ohio and Tennessee.
---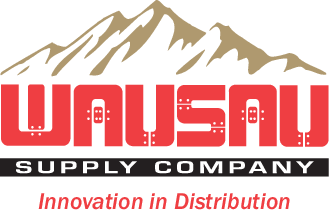 Wausau Supply Co., a manufacturer and distributor of building materials, announced that the company is opening new distribution facilities in West Unity, Ohio; Murfreesboro, Tennessee; and Butte, Montana.
These latest additions to the company's supply network address the growing demand from Wausau Supply's customers for wider distribution of its product offerings, including the Diamond Kote Building Products and Waudena product lines.
"At Wausau, we understand that bringing to market innovative, industry-changing building products is just one part of the equation," said Charlie Herwig, president and CEO of Wausau Supply Co. "You also must be able to efficiently and cost-effectively get those products into the hands of customers when they need them. Our investment in additional distribution capacity allows us to provide our customers and suppliers with faster access to our best-in-class siding and entrance systems – enabling them, in turn, to deliver the high level of service their customers expect."
Wausau Supply recently began operations at its new Murfreesboro distribution facility located 35 miles southeast of Nashville, and – late last year – opened a distribution location in West Unity, Ohio. As a result of its strategic expansion, Wausau Supply has added to its distribution footprint Kentucky and Tennessee, the northern portions of Georgia, Alabama and Mississippi, Ohio and western Pennsylvania.
The company is also on track to complete construction on a new 150,000 square foot facility in Butte, Montana in the first quarter of 2021, which will provide distribution capability throughout Montana, Utah and Idaho. Once the Butte location opens, Wausau Supply will operate a total of 18 distribution facilities across the U.S., four of which also serve as manufacturing facilities – enabling the company to service all or part of 32 states.
Added Mike Seebruck, vice president of sales and marketing for Wausau Supply Co., "We are excited to offer building industry professionals, in a growing number of markets across the U.S., access to our extensive product portfolio while also delivering the high-caliber service and support that Wausau Supply has become known for."