Posted March 3, 2021
JLG joins ALI's Ladder Safety Month initiatives
American Ladder Institute (ALI) hosts the 5th annual National Ladder Safety Month, February 22-March 31.
---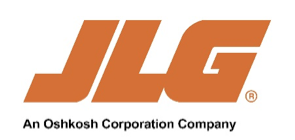 JLG Industries, Inc., an Oshkosh Corporation company [NYSE:OSK] and leading global manufacturer of mobile elevating work platforms (MEWPs) and telehandlers, announces its support of the American Ladder Institute's (ALI) 5th annual National Ladder Safety Month, February 22 - March 31, 2021, to raise awareness of ladder safety. Joining in ALI's month-long efforts, JLG has published its new white paper "5 Steps to Reach Zero Falls From a Ladder at Work." The whitepaper is now available for download on JLG® #DirectAccess.
In its new white paper, JLG highlights how Oshkosh Corporation and its brands have been working towards eliminating falls from a ladder at work in its proactive pursuit of the highest level of OSHA's Voluntary Protection Program (VPP). This initiative closely aligns with the goals of ALI's National Ladder Safety Month, the only movement dedicated exclusively to the promotion of ladder safety at home and work.
"Let's be honest, most companies don't give much thought to the overarching cost of using a ladder," said Jennifer Stiansen, director of marketing, JLG. "But ladders are a major source of expensive injuries — and not just from falls or falling objects either. Ladders can lead to other occupational hazards, including ergonomic and overexertion injuries from strenuous movements and the carrying of them between work locations. These injuries lead to lost time, reduced productivity and costly workers compensation claims." More details can be found in the JLG article "The Hidden Cost of Ladders."
According to Stiansen, a safer alternative and emerging category of solutions now exist that lower the risk of costly injuries: Low-level access products. These products deliver a maximum work height of 20-ft and weigh less than 2,000 lb. They are primarily used in applications where one would historically use a ladder or scaffolding, such as in fit out and finish work like painting, installing fire alarm or sprinkler systems, putting in (or replacing) lighting and ceiling tiles, as well as other similar types of tasks.
Stiansen continues: "Low-level access products minimize the risk of falls and overuse injuries by reducing unnecessary climbing. Safety-conscious companies, including JLG's parent company Oshkosh, are committing more and more to the elimination of ladders where safer alternatives exist."
For companies looking to replace ladders and scaffolding with products that offer a safer way to work at height, JLG offers a suite of low-level access equipment, including the ES1330 and ES1530 scissor lifts, the EcoLift™ 50 and EcoLift 70 manually operated lifts and the 830P and 1030P push-around lifts. For more information on these JLG products, visit: Low-Level Access Equipment for Indoor Work | JLG.
In addition to the new "5 Steps to Reach Zero Falls From a Ladder at Work" white paper, JLG provides additional content related to ladder safety and low-level access alternatives on #DirectAccess (www.jlg.com/directaccess) and will continue to post new articles on these topics throughout National Ladder Safety Month.
National Ladder Safety Month is sponsored each year by ALI, the only approved developer of safety standards for the U.S. ladder industry. The organization believes ladder accidents are preventable with better safety planning and training, as well as continuous innovation in product design. To learn more about National Ladder Safety Month, visit National Ladder Safety Month.
To learn more about JLG, visit www.jlg.com.