Posted December 29, 2021
Flow-Rite Expands in Europe
New office will be led by international business manager Steven Wong, who moves from Hong Kong.
---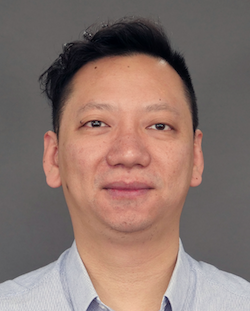 Flow-Rite has established an office in the United Kingdom, headed by international business manager Steven Wong, to support its growing European market opportunities. The company is a leading manufacturer of injection-molded fluid control products, including battery-watering systems and marine plumbing solutions. Todd Hart, Flow-Rite president, made the announcement.
Wong transitions from Hong Kong, where he helped mature Flow-Rite's battery-related business in primarily industrial markets. Europe presents additional opportunities for the company's comprehensive line of marine and RV products. Wong will create distribution channels and develop relationships with major boat and RV OEMs.
"While in Asia, Steven did a great job developing business for our lead-acid battery watering and monitoring solutions," said Hart. "Due to Europe's industrial maturity and a growing demand for our products, he's the ideal person to lead our expansion efforts in this region."
Flow-Rite manufactures in the USA injection-molded fluid control products. Its marine line includes livewell, baitwell and ballast solutions with unique Qwik-Lok™ connectors, as well as the innovative Remote Drain Plug. It offers single-point battery watering and monitoring systems, and Internet of Things (IoT) sensor solutions.
Contact Flow-Rite, 960 74th St SW, Byron Center, MI 49315. 616-583-1700. customerservice@flow-rite.com; www.flow-rite.com.