Posted February 7, 2023
Delta Plus and Mips Announce Partnership
Global safety leaders join forces to promote advanced helmet products.
---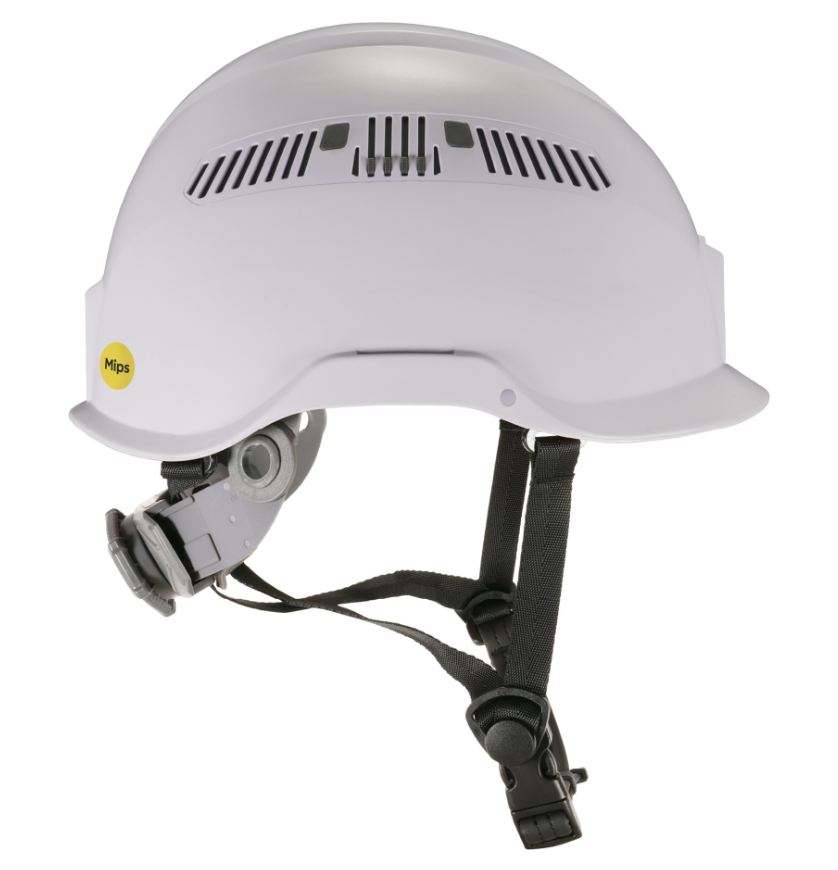 Global PPE leader Delta Plus and the Swedish company Mips, a market leader in helmet-based safety, are united by a similar mission: elevating helmet safety for people in work environments.
Today, the two companies announced their partnership with the goal of amplifying their mission of safety. Launching in Spring 2023, Delta Plus will equip selected helmets with the Mips® safety system.
While many traditional helmets are developed and tested to withstand the force of linear impact, many accidents around the head do not occur linearly, but at an angle. As a result, so-called rotational motion can act on the head and brain, which can be very dangerous and may lead to severe brain injuries.
In the U.S., construction workers face some of the greatest risk for injury on the job. This is an issue for the safety sector in particular, which includes 6 of OSHA's 10 most dangerous jobs. Those in the industry have a higher risk of both fatal and non-fatal traumatic brain injuries compared to all other industries in the U.S. Between 2003 and 2010 alone, a total of 2,210 construction workers died due to traumatic brain injury (TBI), representing 25% of all construction fatalities.
A worldwide specialist throughout multiple sectors since 1977, Delta Plus designs, produces and recommends the most appropriate head-to-toe equipment for work situations, combining protection, comfort, and design. Operating in over 110 countries and with over 4 million helmets produced annually, Delta Plus is a global leader in protective equipment.
"Aligned by our people- and planet-first approaches, both Delta Plus and Mips are committed to safety for workers while upholding rigorous standards for social and environmental well being," says David Naulin, Fall Arrest & Head, Global Product Line.
The Mips® safety system, which initially will be integrated into the Delta Plus ANSI certified Granite helmet, is intended to help reduce harmful rotational motion caused by angled impacts – for example, from a worker falling or being struck by a falling object. Mips' low-friction layer inside the helmet is designed to allow multi-directional movement of 10-15mm on certain angled impacts, intended to help redirect rotational motion that could otherwise be transferred to the user's head.
"Delta Plus is a major global PPE developer and manufacturer: We are thrilled to collaborate with them to support our mission of leading the world to safer helmets," says Olof Rylander, Senior Business Developer Safety at Mips.
About Delta Plus
Created in France in 1977, the Delta Plus Group designs and manufactures globally a full set of solutions in personal and collective protective equipment (P.P.E. & C.P.E.), to protect professional at work. With close to 3,100 collaborators, the Delta Plus Group comprises 46 distribution subsidiaries throughout the world, covering 110 countries, and 17 production sites.
The Group's product offering includes over 1,100 products, corresponding to more than 7,200 items, for effective and complete protection of users, from head to toe and secure systems for work at height.
Further information: https://www.deltaplus.eu/en_US/#
About Mips
Mips specializes in helmet-based safety and is a market leader in this field. The Mips® safety system is based on an "ingredient brand" model and is sold to the helmet industry worldwide. The Mips® safety system is patent protected and based on 25 years of research, testing and development in cooperation with the Royal Institute of Technology and Karolinska University
Hospital in Stockholm, Sweden. The company's headquarters are also located there, with more than 70 employees working in research and development, sales, marketing and administration, and the test center. Currently, Mips have partnered with more than 150 helmet manufacturers.