Posted March 1, 2023
PIP Appoints New Chief Information Officer
Mark Mazurkiewicz comes to PIP from Alkegen.
---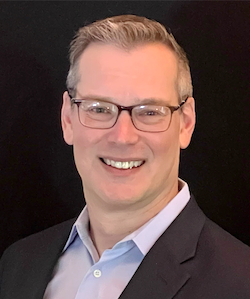 Protective Industrial Products, Inc. (PIP®), a leading global supplier of hand protection and PPE with more than 1,700 employees worldwide, announces the appointment of Mark Mazurkiewicz as the new Chief Information Officer (CIO). Mr. Mazurkiewicz joins PIP® on Monday, February 27th and will be based out of the company's headquarters in Latham, NY.
Mr. Mazurkiewicz comes to PIP® from Alkegen in Tonawanda, NY where he served as Chief Information Officer responsible for driving strategic use of global information technology, digital services and business intelligence. His expertise in the areas of business transformation, acquisition integration, core infrastructure development and ERP systems will be beneficial in helping PIP continue to grow its global business.
Mark is a graduate of the State University of New York at Buffalo where he received his Bachelor of Arts in Mathematics with a concentration in Computer Science.
"We are excited to have Mark join our Executive Leadership team" stated Curt Holtz, President and CEO of PIP®. He added, "As our new CIO, Mark's extensive background in a large multi-national company combined with his experience in acquisition integration will make him a valuable addition as we continue to expand our presence around the world".
For more information, please email pipcommunications@pipusa.com.
ABOUT PROTECTIVE INDUSTRIAL PRODUCTS Protective Industrial Products (PIP®) is a leader in providing innovative PPE to wholesalers and distributors in the industrial channels. PIP®, along with its recognized leading brands: G-Tek®, Bouton®, Ironcat®, Assurance®, Kut-Gard®, CleanTeam®, QRP®, Ambi-Dex®, Dynamic®, NOVAX®, Caiman® and Boss® are relied upon for personal protection by workers every day. Our West Chester® division offers safety products to leading Retail customers under the Safety Works®, Boss®, Brahma®, Mud®, West County Gardener® and Hearos® brands, as well as some of the world's most recognized licensed brands. PIP's portfolio of brands recently added all brands under Paramount Safety, and additionally Bisley Workwear both headquartered in Australia. Additional information about PIP® is available at www.pipglobalsafety.com.