Posted March 8, 2023
MAX USA will be attending CONEXPO 2023
Visit MAX in the North Hall at booth #N10877 and in the South Hall at Booth #S63240/38.
---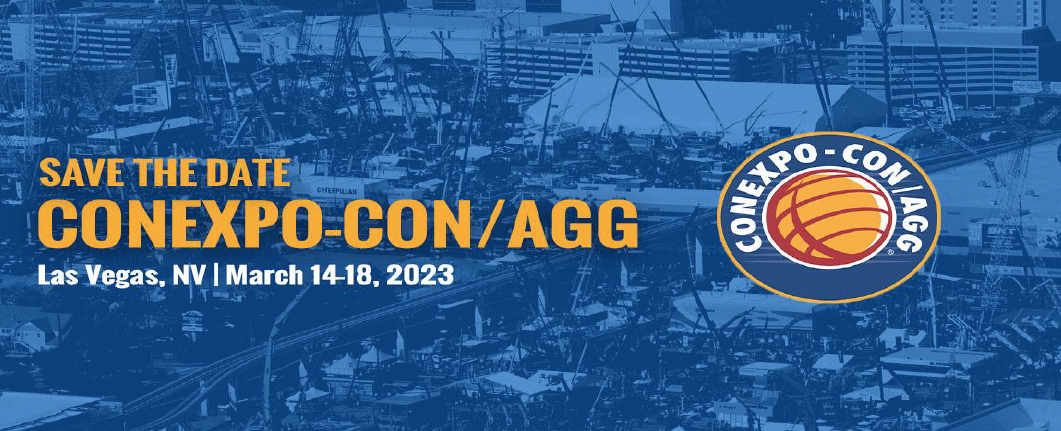 MAX USA Corp., a leading manufacturer of industrial power tools, is pleased to announce they will be attending CONEXPO in Las Vegas, Nevada on March 14-18, 2023. We will be located in the North Hall at booth #N10877 and then the first floor of the South Hall at Booth #S63240/38.
CONEXPO is the largest construction show in North America and the only event connecting experts from every major construction sector! Be sure to stop by our booth to demo our tools firsthand! With 30 Years of expertise in rebar tying tools, MAX offers the TwinTier®, the most cost-effective and efficient battery-operated rebar tying tool!
MAX has raised the bar when it comes to increasing worker efficiency, cutting operating costs for companies, and reducing back and musculoskeletal injuries amongst reinforcing ironworkers.
About MAX USA Corp.
MAX USA CORP., a subsidiary of Tokyo-based MAX Co., Ltd., is a worldwide leader in the manufacturing and distribution of professional grade power tools and accessories. For 80 years MAX has utilized its expertise and ingenuity to manufacture and distribute the highest-quality tools that include pneumatic nail guns, staplers, and compressors, the first battery operated and stand-up rebar tying tools, fasteners, and tie wire, including Buy America Certified. Headquartered in Plainview, NY, MAX USA is part of the vast network of MAX locations that employ more than 2,000 people worldwide, including 200 R&D engineers.
For more information, please visits us at www.maxusacorp.com.