Posted March 15, 2023
Acme Tools Opens Twin Cities Distribution Center
New Burnsville location will increase efficiencies and reduce delivery times.
---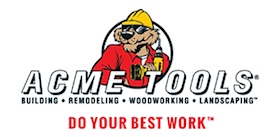 Acme Tools, a leading authorized online retailer of tools and equipment, has opened a new distribution center in Burnsville, Minn., to support its growing e-commerce division and better serve its increasing base of e-commerce customers throughout the United States.
This distribution center will control the majority of truck shipments and larger parcel shipments to customers. Located adjacent to the transportation interchange of Interstate Highway 35W and Minnesota Highway 13 in the newly constructed industrial development, the 115,888-square-foot distribution center on DuPont Avenue will increase Acme Tools' online order processing capability, enhance order fulfillment and help reduce customer transit times.
"Opening the new facility in Burnsville improves our ability to keep pace with growing online order volume from all 50 states," said Paul Kuhlman, president of merchandise operations at Acme Tools. "This is an important step in advancing our omnichannel capabilities while improving the customer experience."
The new Acme Tools distribution center is designed and organized to maximize the usage of emerging technologies to provide picking and fulfillment optimization. Distribution center staff use handheld mobile technologies to identify paths, reduce picking time and improve picking accuracy.
Acme Tools also operates a large distribution center in Grand Forks, N.D., which opened in 2014 and was expanded in 2020. Its retail store in the Minneapolis suburb of Plymouth opened in 2005.
Celebrating its 75th anniversary, Grand Forks, N.D. - based Acme Tools was founded in 1948 and today is an omnichannel premier retailer of tools and equipment with 10 retail stores in Minnesota, North Dakota and Iowa, and a leading authorized online retailer offering more than 95,000 products online from over 1,000 brands at AcmeTools.com.