Posted March 29, 2023
Mecalac Hires After-Sales Manager and Controller
Amer Ascic becomes after-sales manager and Diana Lacaire is named controller.
---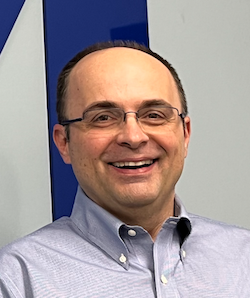 Amer Ascic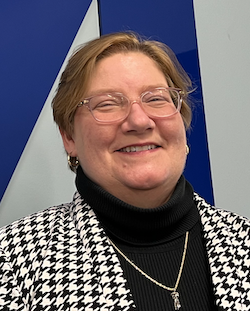 Diana Lacaire
Mecalac North America, the distributor for Mecalac compact construction equipment in the United States and Canada, has hired Amer Ascic as after-sales manager and Diana Lacaire as controller. In their respective roles, Ascic and Lacaire will help streamline processes both internally and externally. This boost in efficiency and experience will serve dealers, customers and other industry partners as Mecalac continues to expand its presence in North America.
"As a company, our goal has always been to inspire a whole new way of working for our customers. That is reflected in the design of our equipment and our approach to service and support," says Peter Bigwood, general manager of Mecalac North America.
"Effectively carrying out that vision begins with the Mecalac team. Diana and Amer fit right into this culture. Their experience and enthusiasm for Mecalac, our customers and partners ensure that vision is carried out in every facet of our business."
Ascic spent more than 20 years working at Caterpillar dealers across the U.S. and Europe in a wide range of positions, providing a broad base of knowledge and understanding of compact equipment and its applications. He also worked as a service manager for a Mecalac dealer in the northeast United States.
With his breadth of knowledge surrounding the industry, the Mecalac brand and product line, paired with a familiarity of the challenges that dealers face, Ascic offers a new depth of partnership to Mecalac dealers and end-users.
In his new role, Ascic's primary responsibility is providing after-sales support to Mecalac dealers, such as assessing their needs for training, support and other resources to ensure customers receive well-rounded service before, during and after a sale. As Mecalac North America adds new dealers in 2023, Ascic will be responsible for a smooth onboarding process on the technical side of the business.
Ascic earned his Bachelor of Science in Mechanical Engineering and a Master of Science in Industrial Engineering from the University of Sarajevo.
Lacaire brings more than 30 years of accounting experience to her new role as controller, offering valuable insight into streamlining internal processes and analyzing business data. This data and insight will help to guide business decisions as Mecalac approaches its 50th anniversary as a company and six years in North America.
In her previous role, Lacaire successfully oversaw the integration of three companies into one unit, streamlining and standardizing processes and rules. She built on the success by documenting and adding policies and procedures to grow the company and drive efficiency both internally and externally. Lacaire earned a Bachelor of Applied Science degree in Accountancy from Bentley University and holds a certificate in accounting and computer science from Salter College.

Learn more about Mecalac's full line of equipment at www.mecalac.com.