Posted August 8, 2023
NCCER Publishes Revised Electrical Curriculum
New 11th edition covers 2023 electrical codes and regulations.
---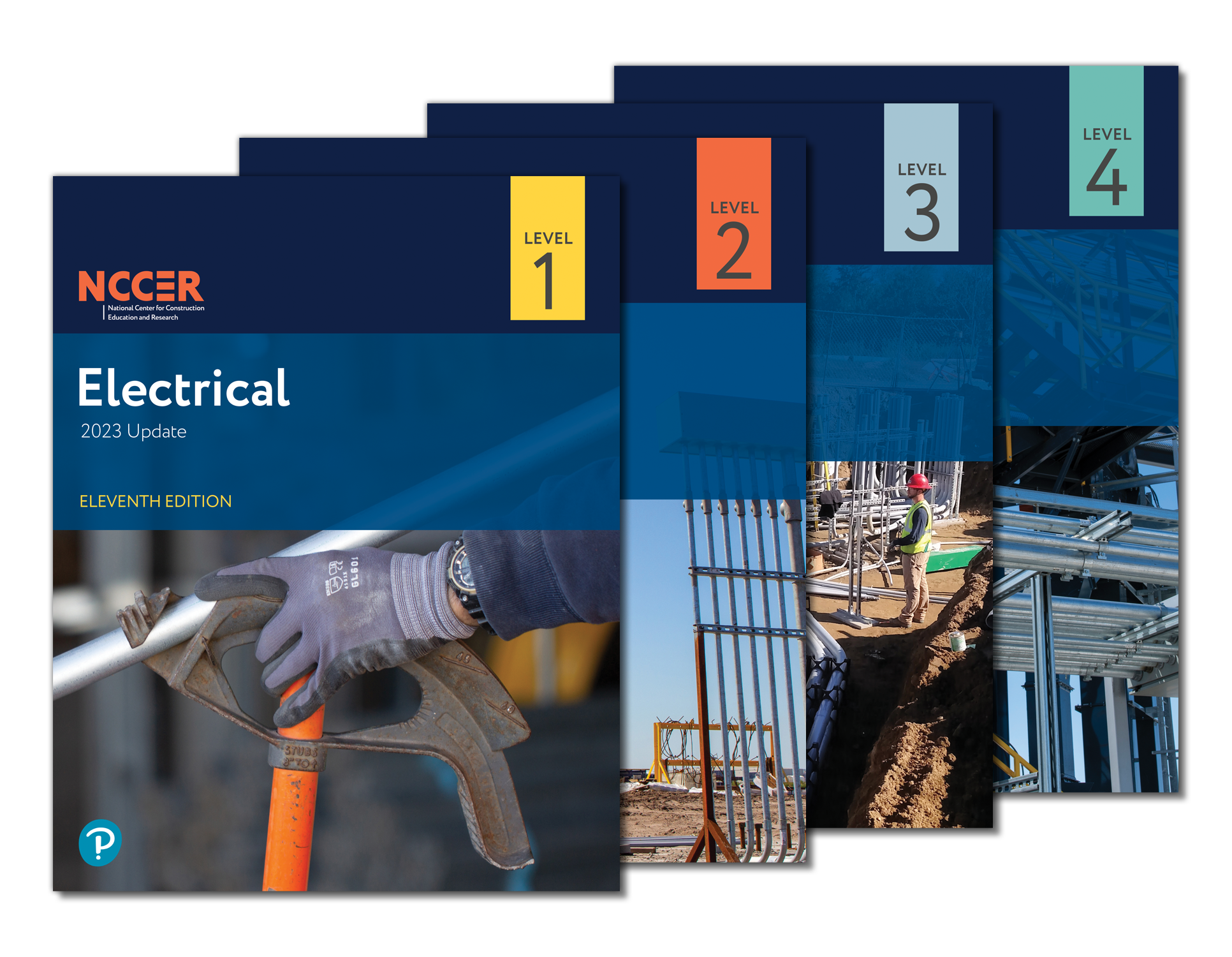 The National Center for Construction Education and Research (NCCER) has published the eleventh edition of its Electrical curriculum, providing a focused learner experience aligned with 2023 electrical codes and regulations.
With more than 630,000 electricians needed nationwide over the next three years, the four-level electrical track is one of NCCER's most widely-used programs and sets the industry standard for electrician training.
The most robust revision of the curriculum to date, the eleventh edition includes newly updated content and extensive interactive features. The curriculum was rewritten with help from top industry subject matter experts, many of whom are involved in the national code-making process. The resulting training material reflects current industry trends supplemented by new artwork and graphics that improve comprehension of electrical concepts and code application.
In addition, more than 58 new instructional videos and other learning aids are available through NCCERconnect, an online solution that combines the enhanced digital curriculum with a customizable learning management system.
Rounding out NCCER's Electrical offerings, NCCER's Journeyman Electrician Exam Prep was updated to include 2023 code. Designed to help aspiring electricians pass the journey-level licensing exam in their respective states, these test preparation materials include practice exams and questions, test-taking tips and more.
To learn more about Electrical Levels 1-4, Eleventh Edition, contact your Pearson executive director or visit the Electrical craft page on the NCCER website. To learn more about the Journeyman Electrician Exam Prep, visit the NCCER store.