Posted September 6, 2023
Echelon Supply and Service Appoints Mike Braucher as Chief Commercial Officer
Braucher will lead sales, marketing and operations in the United States and Canada and oversee All-Serv Industrial and Berg Nelson businesses.
---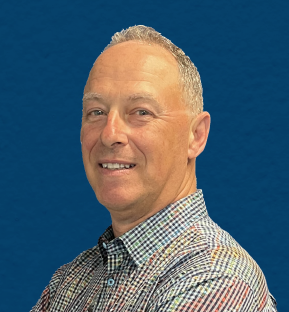 Echelon Supply and Service, a leading provider of hose and fittings, proudly announces the appointment of Mike Braucher as its new Chief Commercial Officer, effective immediately. In this pivotal role, Mike will lead sales and marketing operations while assuming responsibility for branch operations in the United States and Canada, as well as overseeing All-Serv Industrial and Berg Nelson businesses.
"Mike brings a wealth of experience and expertise that has shaped a strategic perspective of the hose industry and its diverse customer needs," says Bob Hund, Chairman of the Board at Echelon. "His exceptional leadership, growth-driving abilities, and innovative sales processes combined with his dedication to success, make him an invaluable asset to our team. We are confident that Mike's strategic vision will propel Echelon Supply and Service to new industry heights."
With over 15 years of hose industry experience at Continental, where he served as Vice President of Sales for North American Industrial Products, Mike's leadership extended to a widespread team of sales associates across the United States, Canada, and Mexico.
During his tenure, Mike introduced transformative sales force programs that optimize operations, fueling efficient sales funnel management, dynamic dashboard utilization, and enhanced customer planning for sustained profitable growth. His consistent success in launching new products, projects, and programs resulted in substantial incremental annual sales growth.
"I am truly honored to join Echelon Supply and Service as the Chief Commercial Officer," said Mike Braucher. "I am excited to leverage my industry experience, customer-centric focus and strategic mindset to drive further growth and success for Echelon. Together with the talented team, I am confident we will elevate the company's market presence and expand our reach across industrial, commercial, and defense sectors."
Mike holds a Bachelor of Business Administration degree from the University of Ashland and is a Board of Directors member for The Association of Hose and Accessories Distribution (NAHAD).
About Echelon Supply and Service:
Echelon Supply and Service, formally known as JGB Enterprises, Inc., is a leading supply chain management and logistics service provider of industrial hose, fluid power products and hose assembly solutions to industrial and government end markets. ESS is headquartered in Liverpool, NY with additional locations in North Carolina, Missouri, Louisiana, Texas, California, and across Canada.
For more information, please visit www.echelonsupply.com or call (905)-686-4071.