Posted October 16, 2023
Southwire Completes Purchase of Genesis Wire & Cable Business
Genesis is a leading U.S. low-voltage cable manufacturer.
---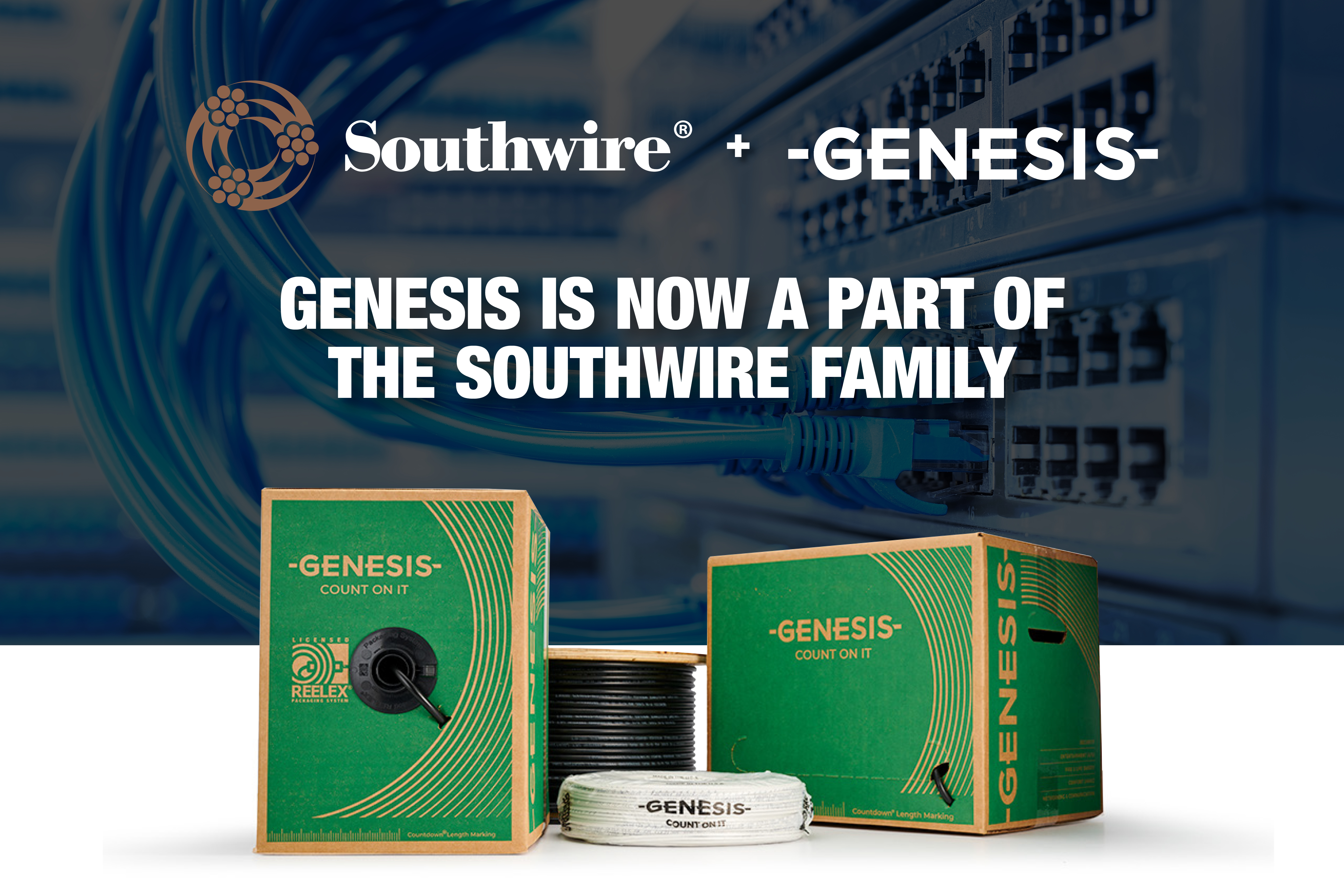 Southwire Company, LLC, a leader in technology and innovation, announced today that it has completed the purchase of Genesis Wire & Cable based in Pleasant Prairie, Wis.
"After announcing the acquisition in September, we're excited to officially welcome our newest Southwire team members today," said Winn Wise, senior vice president of Infrastructure at Southwire. "We look forward to completing integration activities and getting everyone onboarded as seamlessly as possible. We're excited for these experienced professionals to now be part of The People Behind the Power™."
Genesis Wire & Cable is a leading U.S. low-voltage cable manufacturer, providing critical connection for a wide range of residential and commercial applications, including comfort, security, network and communications, entertainment and fire and safety. The company serves a broad set of distributors, dealers and professional contractor customers.
The acquisition of Genesis Wire & Cable was first announced by Southwire and Resideo Technologies, Inc. on September 19.
For more Southwire news, visit www.southwire.com.