Posted November 20, 2023
Forney Industries Promotes Two Executives to C-Suite Positions
Dane Anderson and Kenny Gensel step up in company.
---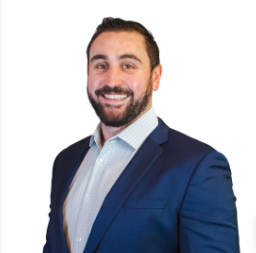 Dane Anderson
Kenny Gensel
Forney Industries, a privately held third generation welding and metalworking company announces the promotion of two Vice Presidents to C-Suite positions. The promotions will position the company for continued future growth.
Dane Anderson, Vice President of Operations & Business Administration has been promoted to Chief Operating Officer. In this new role, Mr. Anderson adds the responsibilities of customer experience and procurement & supply chain to his current responsibilities of warehousing, logistics and business administration.
Mr. Anderson joined Forney Industries in 2019 as Regional Sales Manager and has had roles of increasing responsibility including General Business Manager and Vice President of Operation & Business Administration. Mr. Anderson holds a Bachelor of Science in Business Administration and Management from Colorado State University.
Kenny Gensel, Vice President of Finance & Accounting has been promoted to Chief Financial Officer. In this new role, Mr. Gensel adds the responsibilities of human resources and information technology to his current responsibilities in finance and accounting.
Mr. Gensel joined Forney Industries in 2021 after serving over a decade as CFO at Niner Bikes. He holds a Bachelor of Science in Accounting from the University of Oregon and is a Certified Public Accountant.
Mr. Anderson and Mr. Gensel will report to Forney Industries, Inc., CEO, Steve Anderson.
Learn more at www.forneyind.com