ABUS USA Water Fountain ULC 100 Lockout Device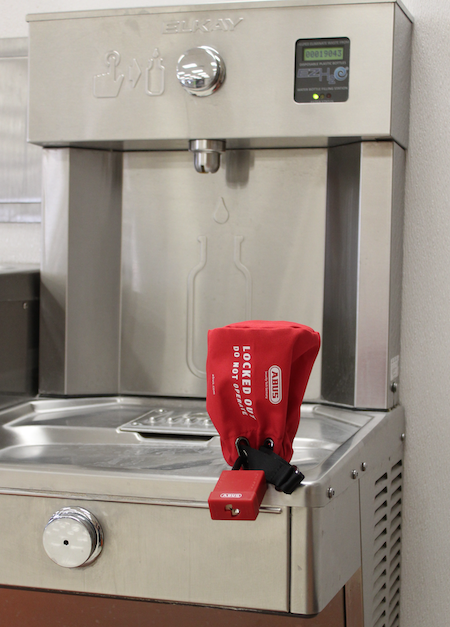 ABUS USA expands its safety product line with the latest Water Fountain ULC 100 Lockout Device, a tool designed to prevent the spread of viral pathogens. The ULC 100 polyester drawstring cinch bag restricts access to a variety of water fountain spout sizes, which limits public usage.
"Our goal was to provide a preventative safety solution that would be easy to use and adaptable to fit multiple drinking fountain spouts," said Mathias Lundblad, Vice President of Business Development. "It can be used in the workplace, schools or any public building that is currently looking for methods to ensure public safety."
The ULC 100 can be easily installed with no required tools and locked out with a padlock. It also permits for bottle filling stations to be operational.
Since 1924, ABUS has provided a good feeling of security. The products of the German manufacturer distinguish themselves through a high level of reliability and longevity while still being very easy to use. ABUS provides a large product range of innovative solutions for home security, safety lockout, commercial security and recreational security. ABUS USA is headquartered in Phoenix, AZ and is a wholly owned subsidiary in the ABUS Group dedicated to making life more secure in North America. The ABUS group is headquartered in Wetter, North-Rhine Westphalia, Germany and is made up of more than 20 subsidiaries worldwide distributing security products in over 100 countries.