Arrow Fastener E21 Cordless Electric Staple Gun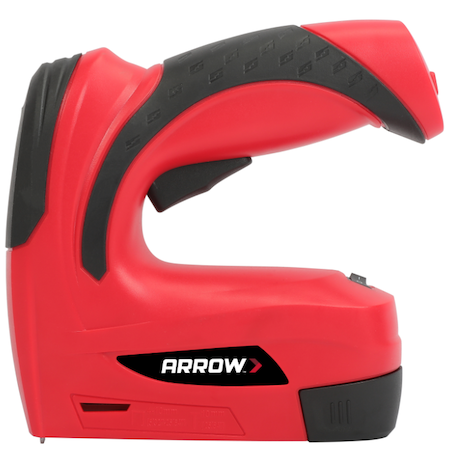 Arrow Fastener Company, a leader in manual, electric and cordless fastening tools, and manufacturer of the world's best-selling staple gun, the T50, is proud to introduce the latest addition to its suite of innovative and professional products with the launch of the E21 cordless electric staple gun.
The E21 cordless electric staple gun features a soft, overmolded grip, a cordless JT21 electric tacker and a convenient stapler base for easy storage.
The staple gun boasts a three-hour battery life and can shoot up to 1,000 shots on one charge. The E21's lithium-ion battery platform makes it ideal for light-duty projects, like upholstery and crafting, and any application where AC current and cords are a limitation.
Additionally, the E21 is one of the first electrical tools to use Arrow Fastener's popular JT21 light-wire staples and can fire up to 30 staples per minute, including 1/4, 5/16 and 3/8 in staples.
"We're excited to introduce the first electrical tool on the market that uses Arrow Fastener's JT21 staples, giving customers ‒ from crafters and DIYers to professionals ‒ the opportunity to tackle a range of projects," said Jared Appel, product manager, Arrow Fastener. "Arrow understands what projects DIYers enjoy, and it's our goal to ensure we're developing quality products to help them get the job done simply and with pride."
Recognized for innovation, performance, style and functionality for 90 years, Arrow Fastener is well known as the creator of the popular T50
®
staple gun. The company offers a full range of project solutions, including a line of electric and manual staple guns and brad nail guns, as well as rivet tools, glue guns and hammer tackers, and a full line of glue sticks, staples and fasteners to match.
More information on where to purchase the E21 cordless electric staple gun and other Arrow Fastener products is available at
www.arrowfastener.com