Bon Tool Asphalt Lute Rake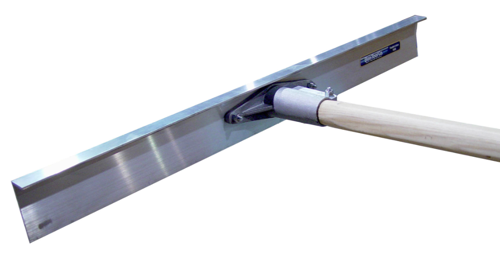 Bon Tool Co. has expanded its offering of asphalt tools with the introduction of a new Lute Rake with a tapered handle. The smooth blade of the Lute Rake is ideal for spreading and leveling asphalt and tar. The handle tapers from round to square to provide a better hand grip.
Bon's Lute Rake features a lightweight aluminum head that is 30-inches long, by 3-inches wide, with a 1-inch lip. It is equipped with a cast aluminum bracket and a 66" wood handle. Replacement handles are available.
This new tool complements the Bon product line for asphalt which includes sharp tooth lutes, rakes, brooms, crack filling hoes and squeegees, tampers and irons.
For more information contact the sales department at 800-444-7060, or visit Bon's web site.