Hitachi A5 Series Nailers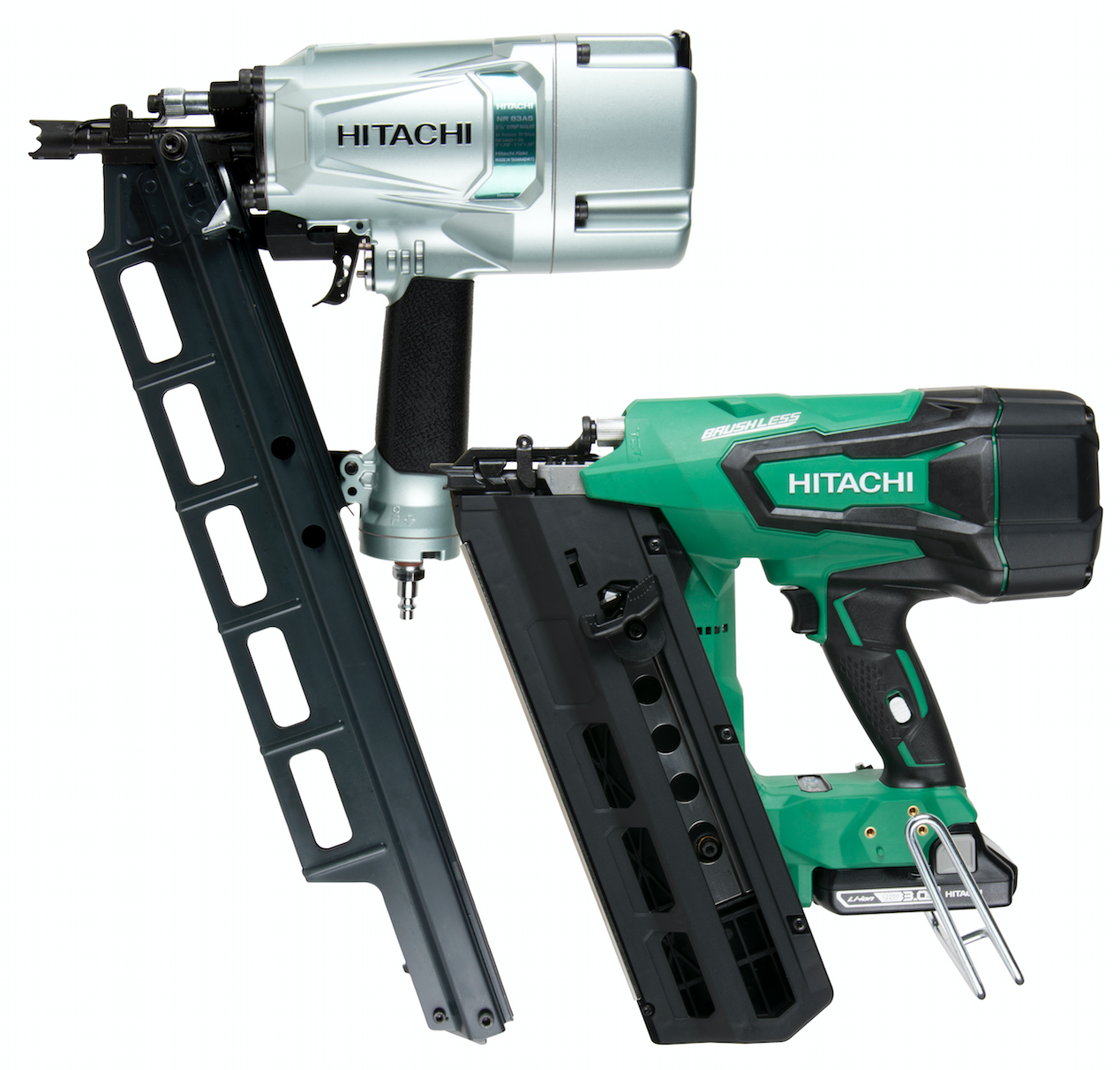 History repeats itself…introducing the new "A5" Series from Hitachi which delivers the feel you know, the speed you need, the durability you expect from Hitachi, and simplified maintenance.
The famous NR83 nailer model has been around for decades and is seen on jobsites everywhere because of its reputation for being a workhorse that never disappoints.
Now, Hitachi has gone back to the original design with the A5 series to give the users exactly what they've been asking for. They feature Hitachi's unique cylinder valve driving system for faster action and rafter hooks are now included.
These nailers have the same legendary durability and reliability professionals have come to trust, but now with an improved trigger design and sharing all the same internal parts as the original NR83A so pros can finally retire those old tools.
The A5 series consists of Plastic Strip Framing Nailers (Model NR83A5 and NR83A5S –without depth adjustment), a Paper Tape Strip Framing Nailer (Model NR83AA5) and a Wire Weld Coil Framing Nailer (Model NV83A5).
Then Hitachi goes ahead and cuts the cord! You no longer need gas cartridges or loud compressors and dirty hoses for punch-out work on a jobsite. These NEW cordless framing nailers implement Hitachi's unique Air Spring Drive system that delivers similar performance as a pneumatic. They use permanently sealed compressed air to drive each nail which results in zero ramp up time, up to 2 nails driven per second, recoil that feels like a pneumatic nailer and best of all- there is no refilling of the air tank required.
They're powered by Hitachi's Compact 3.0 Amp Hour battery that delivers all the power you need with half the weight. Hitachi offers a Plastic Strip Cordless Framing Nailer (Model NR1890DR) and a Paper Tape Cordless Framing Nailer (Model NR1890DC).