Intercorp Strong-Point Razor Fastener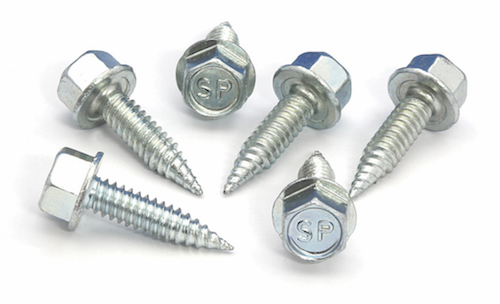 Intercorp, an importer and master distributor of professional-grade construction fasteners under the Strong-Point and Strongcon brands, is pleased to announce their new Strong-Point Razor fastener. This highly engineered product will attach light gauge sheet metal to sheet metal in HVAC applications or any light duty steel attachments.
"Intercorp spent endless hours of R&D on this design because we wanted to give our customers a product that has the potential for very high demand and the engineering to help users be more productive and efficient on the job," said Law Winchester, National Sales Manager. "To do this, we designed a proprietary point to pierce light gauge metal quickly and prevent walking for faster engagement.
"We then equipped our new fastener with finer threads to draw sheets of metal more closely together, forming a tighter connection to reduce airflow escape in HVAC applications. We believe that users of this fastener are going to be extremely pleased with the overall performance of our new Razor Point screw."
The Strong-Point Razor screw is available through a network of construction distributors throughout the United States. Call Intercorp for FREE samples at 800-762-2004 or visit www.intercorpusa.com to find a location near you.
Founded in 1988, Intercorp has established itself as an industry leader in the fastener distribution business. Their flagship brand, Strong-Point, is sold by thousands of distributors to construction professionals throughout the United States. The brand consists of a variety of professional-grade fasteners including: Self-Drilling, Needle Point, Woodworking, Stainless Steel, Drywall, Pole Gripper, Outdoor, Concrete, and Cement Board screws. With an outstanding reputation for customer service, quick delivery, and superior support for the distribution channel, Intercorp is unmatched when it comes to high-quality fasteners.
See Intercorp on the Discovery Channel with Ed Begley Jr. here: www.youtube.com/watch?v=_UtEJUdMxJw&t=33s