MSA V-SHOCK Web PFLs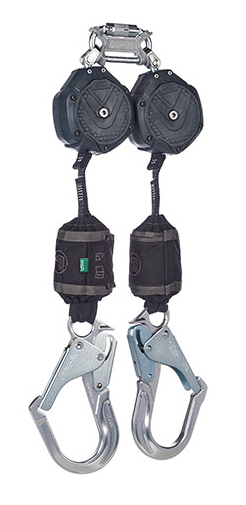 MSA's new V-SHOCK Web PFLs for Non-Leading Edge use are designed for simplicity and hassle-free safety on the jobsite. They feature easy-to-understand housing color, dashboard labels, and iconography to help make PPE selection for the jobsite quick and easy.
Color Coding and Iconography: Gray housing identifies the PFL as being for Non-Leading Edge use vs. Leading Edge, and includes an icon signifying "Non-Leading Edge."
Clearance Charts: Easy-to-understand clearance charts have been added to the label pack, making it easier to access clearance data without the manual.
Dashboard Labels: Deliver critical information at a glance, on the first label in the pack.
V-SHOCK Web PFLs are currently available in 6 ft. and 10 ft., and as single or twin leg.
The new V-SHOCK Web PFLs are part of the full line of MSA V-SERIES™ SRLs. V-SERIES SRLs are built for the job, with solutions designed with simplicity and performance in mind – so your crew can focus on the job, not their PPE.
For more information about V-SHOCK Web PFLs, visit MSAsafety.com.