Mayhew 2 Piece Nail Starter and Nail Set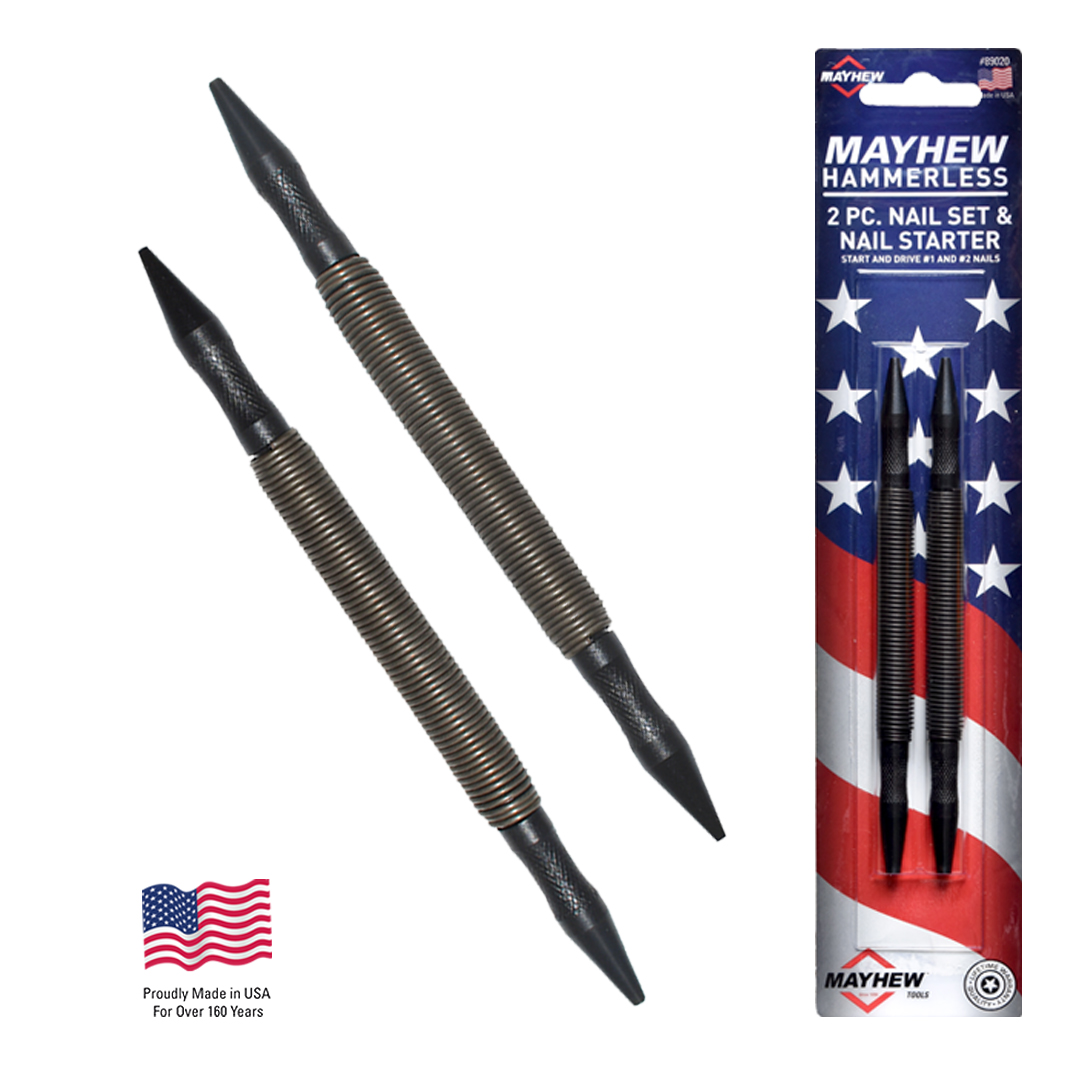 Mayhew Steel Products, Inc. (Mayhew) extends Hammerless Tools product line with addition of a 2 piece Nail Starter and Nail Set, part number 89020. The 2PC set is designed for starting and setting nails.
The Nail Sets countersink finish nails and brads into wood surfaces while the Nail Starters start and drive #2 finish nails and brads without the need for a hammer.
These unique spring powered tools have the potential to deliver up to 3500lbs of striking force with precision and accuracy. Made in the USA and backed by a lifetime warranty.
Tool Specifications:
1/32" Nail Starter and 1/32" Nail Set
2/32" Nail Starter and 2/32" Nail Set
Mayhew Tools are sold through an extensive network of global distributors, primarily serving the industrial, automotive, and hardware markets.
For more information, contact Mayhew Tools at 800.872.0037 or visit mayhew.com.