Nu-Wave NWD-22XL Utility Cart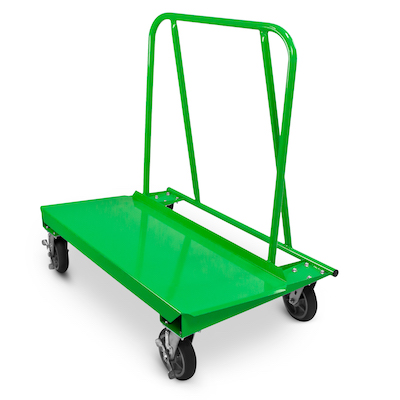 Nu-Wave Manufacturing, a U.S. manufacturer in Indianapolis, Indiana, has released another addition to its line of lean construction utility carts. With a 3,200 lb. load capacity, the 22XL's platform is 48" L x 19" W – this is a supersized cart built for the toughest of jobs!
As always, Nu-Wave uses only superior materials for structural soundness providing top-notch quality and, like all its carts, has a completely welded, unitized tubular steel frame.
Nu-Wave has a variety of new products in development, including return of the 10 ft. scaffold, all as a result of end-user requests.
"We listen closely to the needs of our customers and are capable of providing quick solutions because we manufacture right here in the U.S. In fact, we often work directly with and seek input from end-users to modify and tweak products to suit the specific need," said Larry Eberle, Nu-Wave's National Sales Manager. "We can also offer ID branding and custom colors to help protect a contractor's equipment investment. Again, we aim to work directly with our customer base. If you can't find what you need, call us!"
Stay tuned for more product releases coming soon! You will also find updates on our website at www.nuwavescaffold.com.