SRW Products Vertical Instant Lock Adhesive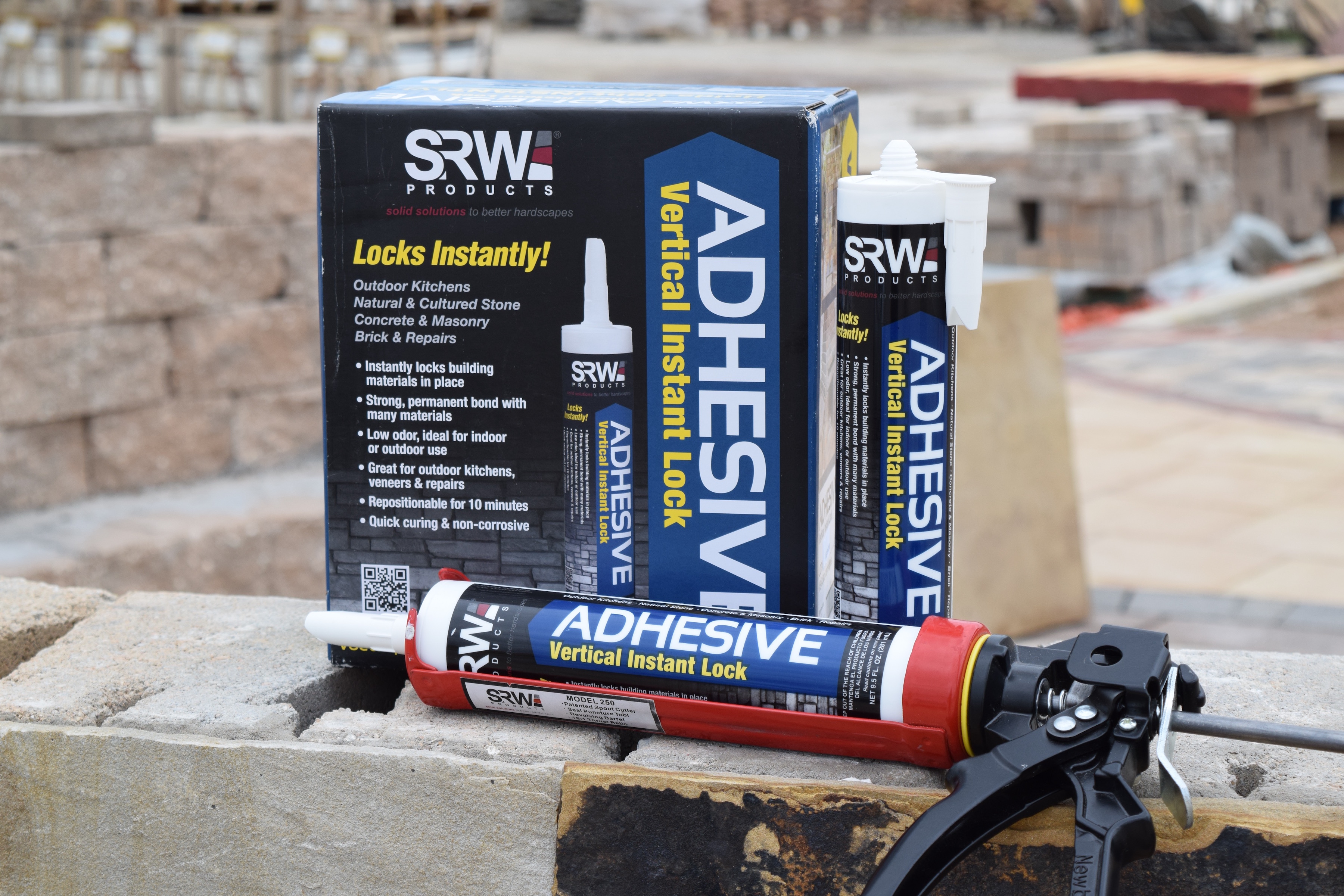 Minnesota-based SRW Products, a national hardscape products and accessories supplier, has launched an innovative new adhesive technology, Vertical Instant Lock. This product is designed to securely affix stone and other hardscape materials to vertical surfaces in under five seconds.
Unlike other adhesives, this product works incredibly fast to lock hardscape materials to vertical surfaces – making slips and sags a thing of the past. For many projects, it can eliminate the need for bracing and allow the application to be done without mortar.
"We're excited to bring this new adhesive to the hardscape market," explains David Orton, CEO of SRW Products. "When it comes to vertical applications, Vertical Instant Lock Adhesive far outperforms polyurethane- and silicone-based adhesive products. It works faster than anything out there. This is a game changer for contractors and home owners because there are not any other adhesives available that are designed specifically for vertical installations."
Now application of stone, block, brick, tile, metal, glass and wood can be completed quickly and easily, without the mess and hassle that are usually involved – saving valuable time. It is a great solution for projects such as outdoor kitchens, stone veneers and dry stack. Not only does it work well with stone, it can also be used for repairs and small projects using other materials. Examples include such projects as hanging metal numbers on a brick facade, installing towel bars on tile and many other applications.
"We've put Vertical Instant Lock Adhesive to the test – securing stone pavers as heavy as 25 pounds to a wall. Our customers who have seen this product in action have been quite impressed with how quickly a secure bond forms even with fairly heavy stone. It really does reduce the difficulty in working with hardscape materials on vertical surfaces," states Orton.